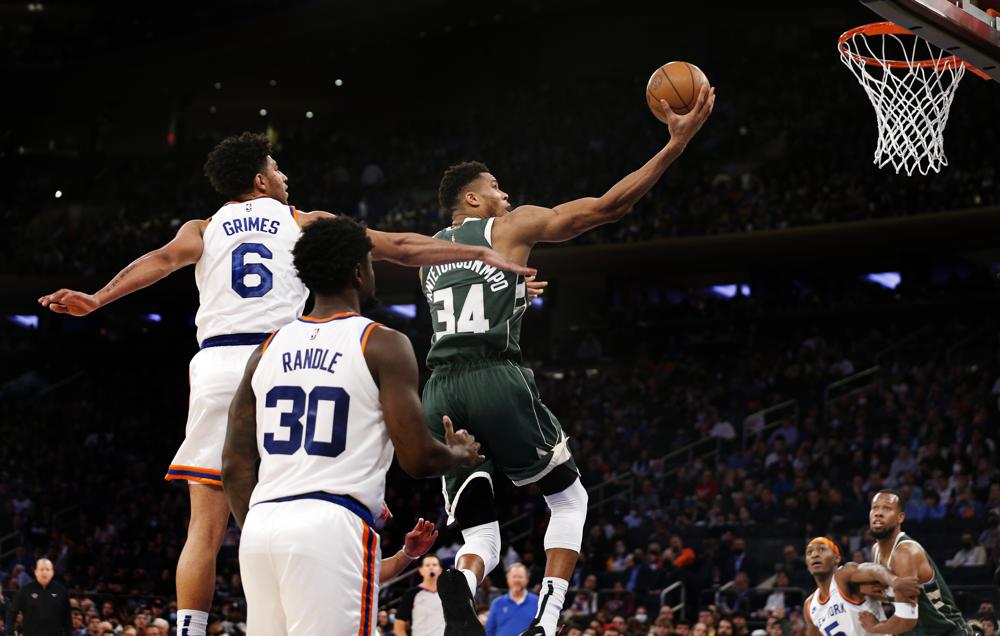 Charlotte Hornets (10-29, 15th in the Eastern Conference) vs. Milwaukee Bucks (25-13, second in the Eastern Conference)
LISTEN: Pregame for Hornets-Bucks on WKTY Friday begins at 6:30 p.m. Tune in on 96.7 FM / 580 AM
BOTTOM LINE: Charlotte looks to stop its three-game losing streak with a victory against Milwaukee.
The Bucks have gone 13-9 against Eastern Conference teams. Milwaukee is eighth in the Eastern Conference scoring 112.5 points while shooting 45.5% from the field.
The Hornets have gone 4-18 against Eastern Conference opponents. Charlotte is 7-18 against opponents with a winning record.
The teams play for the second time this season. The Bucks won the last meeting 105-96 on Dec. 3. Bobby Portis scored 20 points to help lead the Bucks to the win.
TOP PERFORMERS: Jrue Holiday averages 2.2 made 3-pointers per game for the Bucks, scoring 18.4 points while shooting 36.8% from beyond the arc. Giannis Antetokounmpo is shooting 53.3% and averaging 29.1 points over the last 10 games for Milwaukee.
LeMelo Ball is averaging 23.7 points, 6.0 rebounds and 7.8 assists for the Hornets, while teammate Kelly Oubre Jr. is scoring 20.2 points per game with 5.1 rebounds and 1.2 assists.
LAST 10 GAMES: Bucks: 5-5, averaging 113.3 points, 52.3 rebounds, 23.3 assists, 7.0 steals and 4.3 blocks per game while shooting 45.3% from the field. Their opponents have averaged 115.2 points per game.
Hornets: 3-7, averaging 114.6 points, 46.5 rebounds, 26.4 assists, 8.5 steals and 5.9 blocks per game while shooting 44.9% from the field. Their opponents have averaged 121.6 points.
INJURIES: Bucks: Khris Middleton: out (knee), Jrue Holiday: out (reconditioning), George Hill: out (illness), Joe Ingles: out (reconditioning).
Hornets: Kelly Oubre Jr.: out (hand), Gordon Hayward: out (hamstring).
---
TOP PHOTO: FILE – Milwaukee Bucks forward Giannis Antetokounmpo (34) drives to the basket against New York Knicks guard Quentin Grimes (6) and forward Julius Randle (30) during the second half of an NBA basketball game in New York, Sunday, Dec. 12, 2021. (AP Photo/Noah K. Murray)