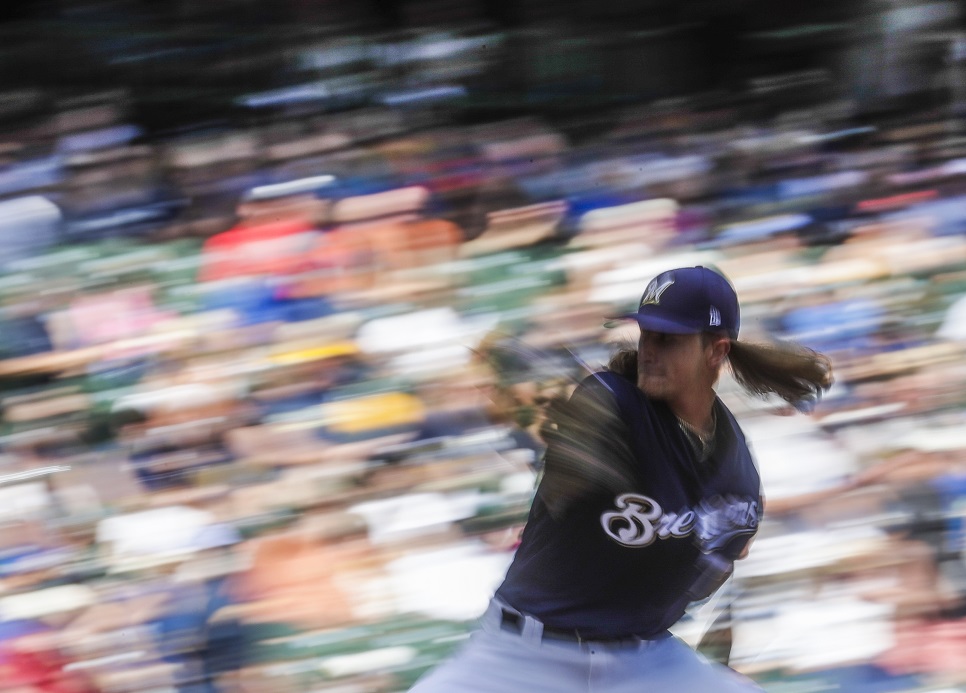 First look at overhauled, Hader-less bullpen Tuesday when Brewers head to Pittsburgh
He was a former No. 1 overall pick in the MLB draft. His ERA out of the bullpen this season, an astounding 2.95 over 40 games.
---
Pregame for Brewers-Pirates begins Tuesday at 5:30 p.m. on WKTY. Tune in on 96.7 FM / 580 AM
---
But he was sent packing, headed for his new team. And, no, I'm not talking about Josh Hader.
That's the resume of Matt Bush, as news broke early Tuesday morning that the Milwaukee Brewers acquired him from the Texas Rangers.
And he is a former No. 1 overall pick — from the 2004 draft. He also has started five games this season, though, in all his appearances, he's never pitched more than one inning.
Bush's acquisition won't do anything to spell the haze from Brewers fans — and baseball people in general — still wondering why Milwaukee traded Hader, one of the best closers — if not the best — in all of baseball.
The Brewers got back four players in the trade, highlighted by Taylor Rogers, who just lost his job as closer for the Padres. And will also be a free agent next season.
Also added to that trade were right-hander Dinelson Lamet, outfielder Esteury Ruiz and pitching prospect Robert Gasser.
Regardless, the revamped, Hader-less Brewers bullpen could see action Tuesday, or not, because Cy Young winner Corbin Burnes is on the mound against the Pittsburgh Pirates.
Pregame on WKTY should be very interesting. Before that, however, Wisco Sports Show host Grant Bilse will almost certainly continue to fume from the Hader move. Tune into that on the WKTY App or on 96.7 FM /580 AM, beginning at 4 p.m.