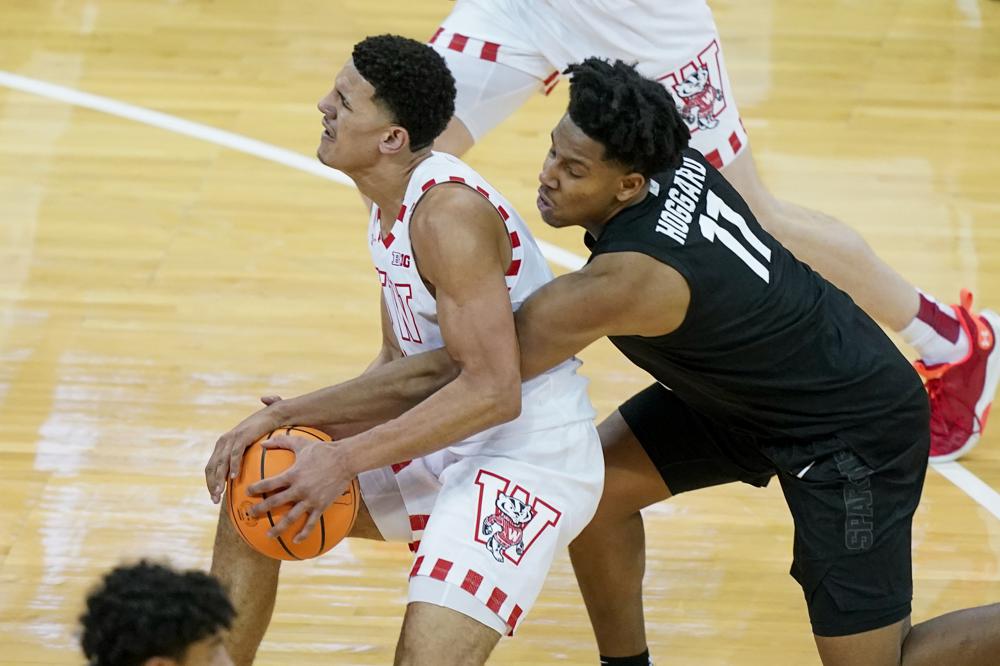 Izzo makes La Crosse's Davis "work for everything" as MSU snaps Badgers 7-game win streak
The two-some of Johnny Davis and Brad Davison did their part, but the University of Wisconsin men's basketball team fell behind early and couldn't catch back up.
No. 14 Michigan State snapped the eighth-ranked Badgers seven-game winning streak with an 86-74 victory Friday at the Kohl Center.
Davis scored 25, going 8-for-20 from the field, including 2 of 4 from deep. He was also 7-for-8 from the line and added five rebounds, four assists, a block, a steal and three turnovers.
"We made Davis work for everything, and he's just a great player," Michigan State coach Tom Izzo said.
The Badgers trailed 42-28 at halftime. They cut it to 52-41 with 14:04 remaining after Davison scored 10 consecutive points. He finished with 22.
Davis cut the Michigan State (15-3, 6-1 Big 10) lead to 58-52 with 10:11 remaining but that's as close as it ever got.
The Badgers (15-3, 6-2) were without Tyler Wahl, who averaged 15.3 points during the seven-game win streak.
Wisconsin coach Greg Gard said Wahl's absence was a big factor.
"He's important to us but we have to have other guys step up, specifically on defense," Gard. "It took us too long to adjust to the Spartans' transition (game). He's an important part of who we are on both ends of the floor."
The Spartans held the Badgers to 9-for-32 shooting in the first half. They finished shooting 42.6% (26-61) from the field, while Michigan State was at 52.7% (29-55) and outrebounded Wisconsin 39-20.