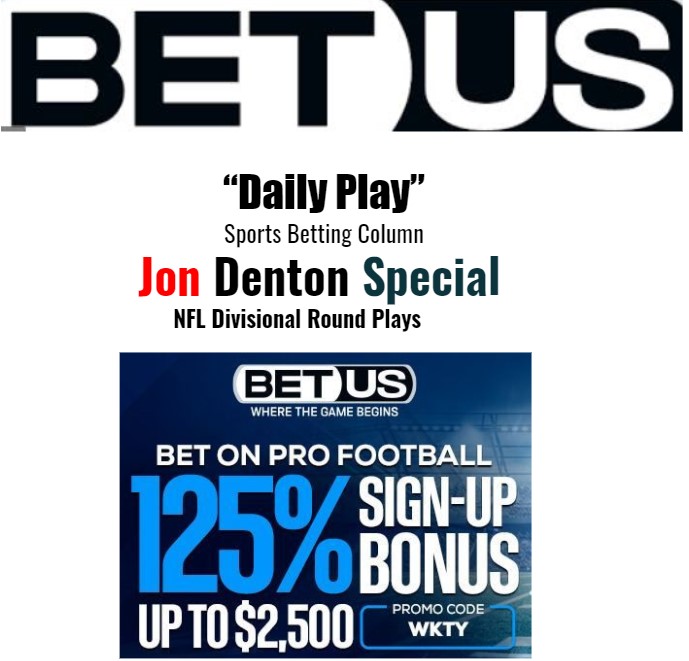 Jon Denton Special (NFL Divisional Round plays)
Dave Carney 1/20/2022      
What's on the table today?: Jon Denton Special (NFL Divisional Round plays)
Our Sports Betting Insider (former UNLV, NFL, CFL quarterback) Jon Denton looks to continue his hot streak on Thursday's with  4-plays in the NFL Divisional Round. Over the past 8 weeks the Jon Denton Special is on FIRE going 37-18 (including a 2-1 week in the NFL Super Wild Card) so you really need to get signed up with BetUS now, and take advantage of the deposit match before kickoff this weekend. 
If you missed Jon on the show this morning, the full audio is available (above) and below the recap of his FOUR plays for the NFL Divisional Round. Good luck!!
Green Bay Packers/San Francisco 49ers (OVER the total of 47)
L.A. Rams (+3) @ Buccaneers 
Sign up and play all NFL Divisional Round games at BetUS and use the promo code WKTY to claim your 125% deposit match on your initial deposit.