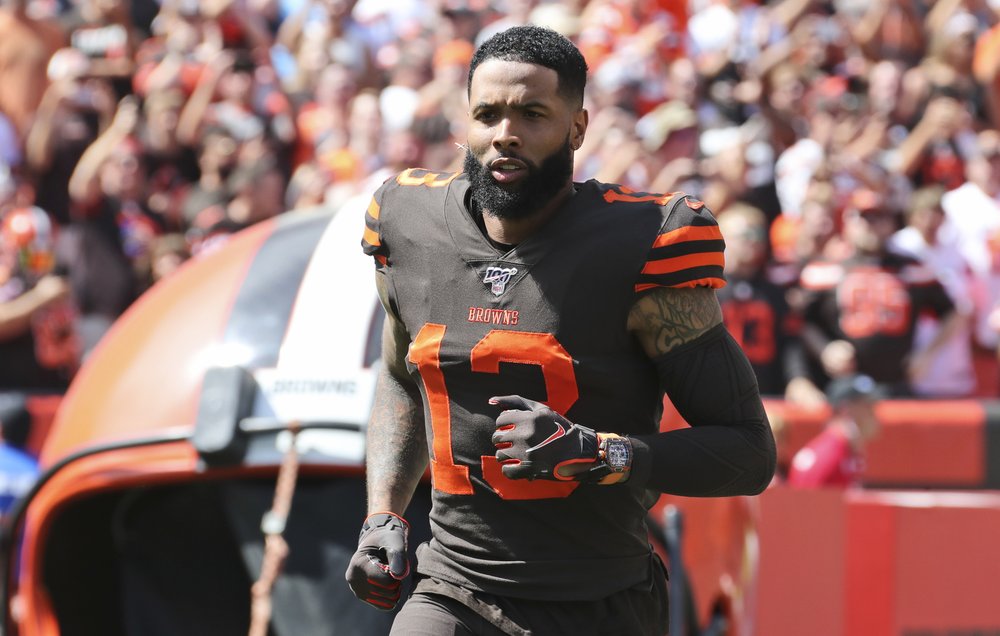 The Green Bay Packers missed out on landing receiver Odell Beckham Jr.
The 29-year-old free agent signed a 1-year deal with the Los Angeles Rams on Thursday.
Devonte Adams hinted that he was lobbying for Beckham to join Green Bay, though his comments were a bit of a rollercoaster.
Adams said his hopes were high, and that they had been talking "a little bit" but also that he didn't expect anything to happen with the Packers landing Beckham.
Both entered the league in 2014. Adams said they talk to each other several times a year.
The Browns released Beckham on Monday. He cleared waivers Tuesday with no team willing to pick up the $7.25 million, freeing him to sign with anyone.
Beckham missed the end of last season with a knee injury. In six games this season, he has just 17 catches for 232 yards and no touchdowns.
Also, his dad recently shared a video of quarterback Baker Mayfield not getting the ball to Beckham, which apparently led to the breakup with Cleveland.
---
TOP PHOTO: FILE – Cleveland Browns wide receiver Odell Beckham Jr., on Sunday, Sept. 8, 2019, in Cleveland. (AP Photo/Ron Schwane)