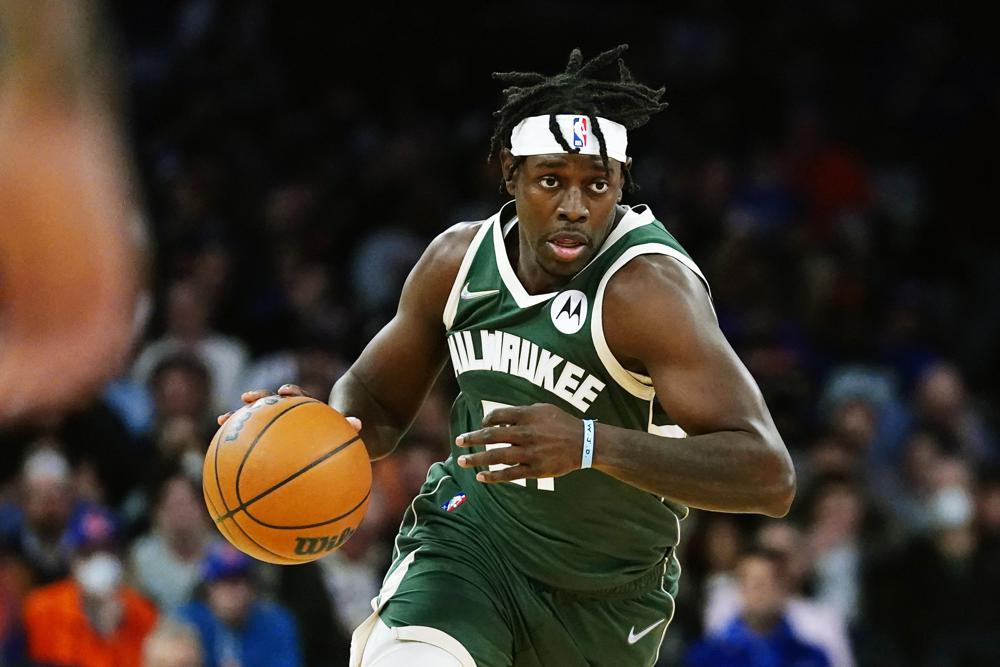 With Jrue Holiday back in the mix, the Milwaukee Bucks have rattled off two consecutive wins as they head to Boston on Friday.
---
Bucks at Celtics pregame Friday on WKTY begins at 6 p.m. Tipoff at 6:30 p.m. Tune in on 96.7 FM / 580 AM
---
Both teams are a bit banged up yet — or COVID-ed up in Milwaukee's case. Khris Middleton is out with COVID-19, while both Brook Lopez and Donte DiVincenzo are both injured. Giannis Antetokounmpo is listed as day-to-day.
The Celtics will be without superstar Jaylen Brown.
The Bucks (6-6) had lost five of six before its last two wins. The Celtics (5-6) have won 3 of 4, after opening the season 2-5.
With Brown out, Marcus Smart might get his wish in having the ball more. The guard recently called out Brown and Jayson Tatum for not passing enough.
Smart, the defacto point guard on a team without one, blames the inconsistency in his 32.6% shooting. He's getting up 9 shots a game. He's a career 37.5% shooter.
Antetokounmpo hasn't missed a game. He's averaging 26.6 points on 49.6% shooting to go with 11.8 rebounds, 6.0 assists, 1.8 blocks, 1.1 steals and 3.0 turnovers.
Holiday, who was injured in the Bucks first game of the season and missed eight games, is shooting just 37%. The 31-year-old in averaging 13.0 points, 6.4 rebounds and 4.2 assists.
---
TOP PHOTO: FILE – Milwaukee Bucks' Jrue Holiday (21) looks to pass the ball during the second half of an NBA basketball game against the New York Knicks Wednesday, Nov. 10, 2021, in New York. The Bucks won 112-100. (AP Photo/Frank Franklin II)