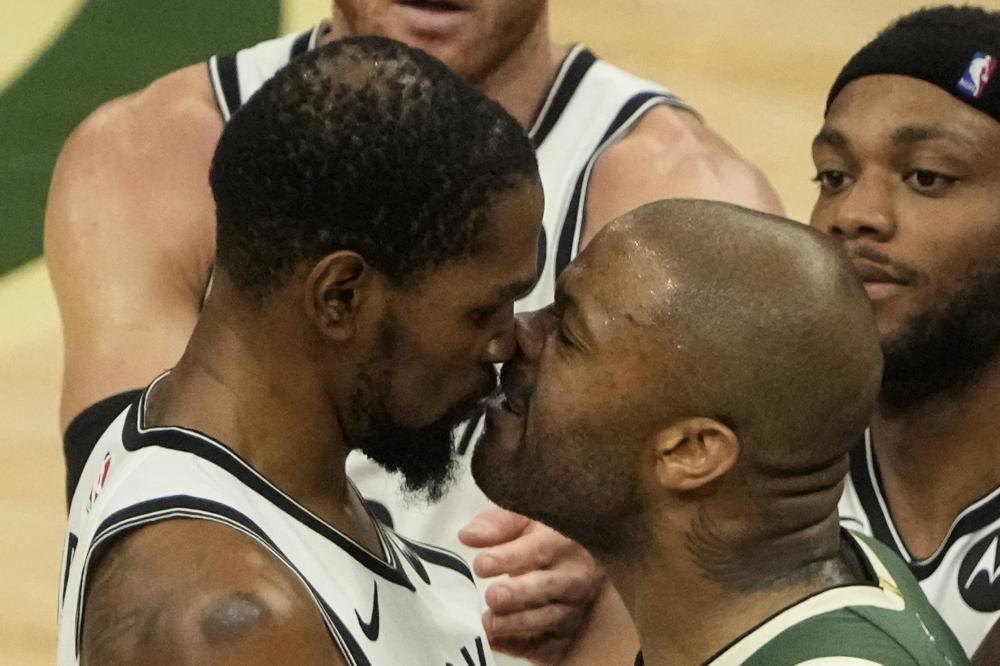 From one playoff rival to the next, the Milwaukee Bucks take to the road Thursday night.
The Bucks swept the Miami Heat in the first round of last season's playoffs. The year before that, the Heat eliminated Milwaukee and went on to the NBA Finals.
Milwaukee is coming off hanging the banners and getting their championship rings on Wednesday, then destroying the Brooklyn Nets to open the season.
This will be the Heat's first game of the year — a team that's basically the same from last season's squad save for Goran Dragic leaving and Miami adding a defensive stopper.
While PJ Tucker drew the playoff's toughest defenders in helping the Bucks win an NBA championship last season, he now could match up on Giannis Antetokounmpo on Thursday, having signed with the Heat in the offseason. It is more likely, however, that Bam Adebayo draws Antetokounmpo.
Miami also has, of course, Tyler Herro, who is sort of hated in Wisconsin, after he de-committed playing for the Badgers. Herro was awful in last season's sweep by Milwaukee, shooting 29% from the field
In the bubble, helping the Heat get to the NBA Finals two season's ago, he was a bit better in the five-game series, averaging 13.2 points on 37.4% shooting.
Jrue Holiday, who left the Bucks season-opener Tuesday in the second quarter with a bruised heel, is probable Thursday.
Pregame at 6 p.m. on WKTY. Tune in on 96.7 FM / 580 AM.
---
TOP PHOTO: FILE – Milwaukee Bucks' P.J. Tucker and Brooklyn Nets' Kevin Durant have words during the second half of Game 3 of the NBA Eastern Conference basketball semifinals game Thursday, June 10, 2021, in Milwaukee. (AP Photo/Morry Gash)