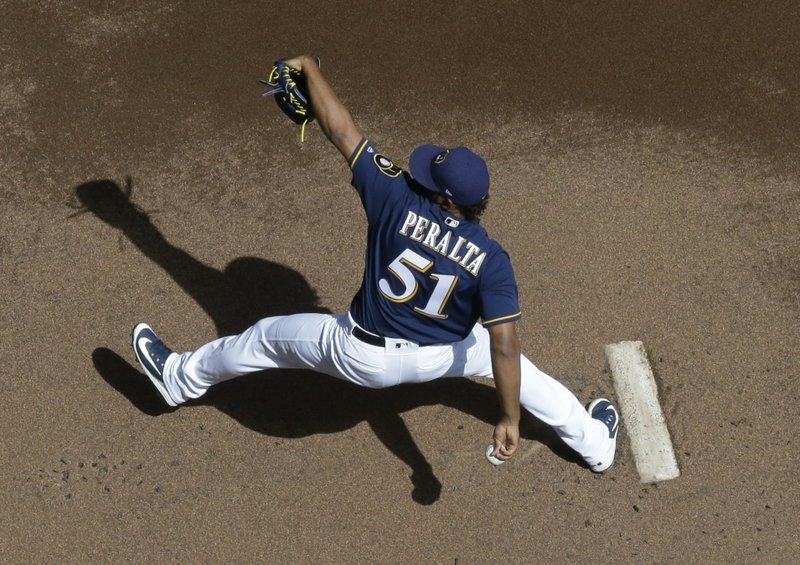 The Milwaukee Brewers back in action Tuesday night, looking to continue their five-game winning streak.
Freddy Peralta takes the mound for the Brewers, up against Wily Peralta for the Tigers in Detroit.
---
Tune in to Brewers-Tigers on WKTY beginning at 5:05 p.m. tonight on 96.7 FM / 580 AM
---
The Brewers' 25-year-old righty is coming off back-to-back outings under four innings, as he spent about two weeks before that on the IL. Still, He has just a 2.69 EAR and is 9-4 on the year.
Offensively, the Brewers still looking for the old Christian Yelich. It's been 20 games since the 29-year0old hit a home run.
The former MVP continues his struggles that began during the pandemic-shortened season last year.
Yelich is batting just .256 this season with eight homers and eight stolen bases.
He hit just .205 last year with 12 home runs and four stolen bases.
The two seasons prior to that — his first two seasons in Milwaukee — he was a different player. He hit .326 with 36 home runs, 110 RBI and 22 stolen bases that first season with the Brewers. He followed that up with a .329 hitting season with 44 home runs, 97 RBI and 30 stolen bases.
---
TOP PHOTO: FILE – Milwaukee Brewers starting pitcher Freddy Peralta throws during the first inning of a baseball game against the Cincinnati Reds Wednesday, Aug. 22, 2018, in Milwaukee. (AP Photo/Morry Gash)