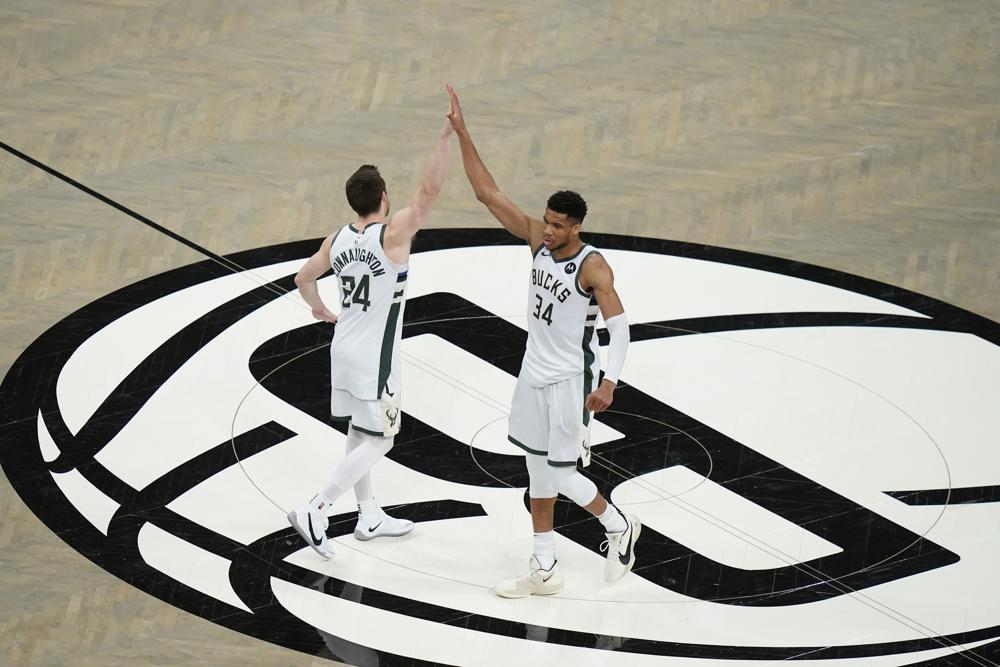 Bucks steal Game 7 from Nets in an INSTANT classic!
Dave Carney 6/21/2021
The old cliche is that the two best words in sports are "Game 7." It doesn't always play out that way, however. Going back over the last decade, only 14 of the 34 Game 7s were decided by 10 points or less. A combination of nerves and fatigue usually makes these contests sloppy, and its very easy for things to spiral into a blowout if the home team can jump in front early.
You could not have scripted a better game on Saturday night, however. There were 18 lead changes and eight ties over the 53 minutes of action, and the biggest lead either team had was when the Nets briefly took a 10-point advantage. There were big-time performances on each side, questionable refereeing decisions, dramatic last-second shots and overtime. This was just the seventh Game 7 in NBA history to go to overtime, and the first since 2006, when the Dallas Mavericks beat the San Antonio Spurs.
My key takeaways:
Giannis steps up: (and boy oh boy did he have 3rd quarter….wow. This is what SUPERSTARS are supposed to do)
Middelton & Holiday clutch when they were desperately needed
Tucker finishing w/11 points and 5 rebounds, 3 steals, and 2 blocks….wow was he giving it his all (and ALL of his 6 fouls)
Pat Connaughton was CLUTCH as the only actual bench player to get any minutes or make any impact. When the Bucks went down 5 late in the 3rd after a KD dagger, it was Connaughton who got the Bucks back within 2 off of a very nice right win three.