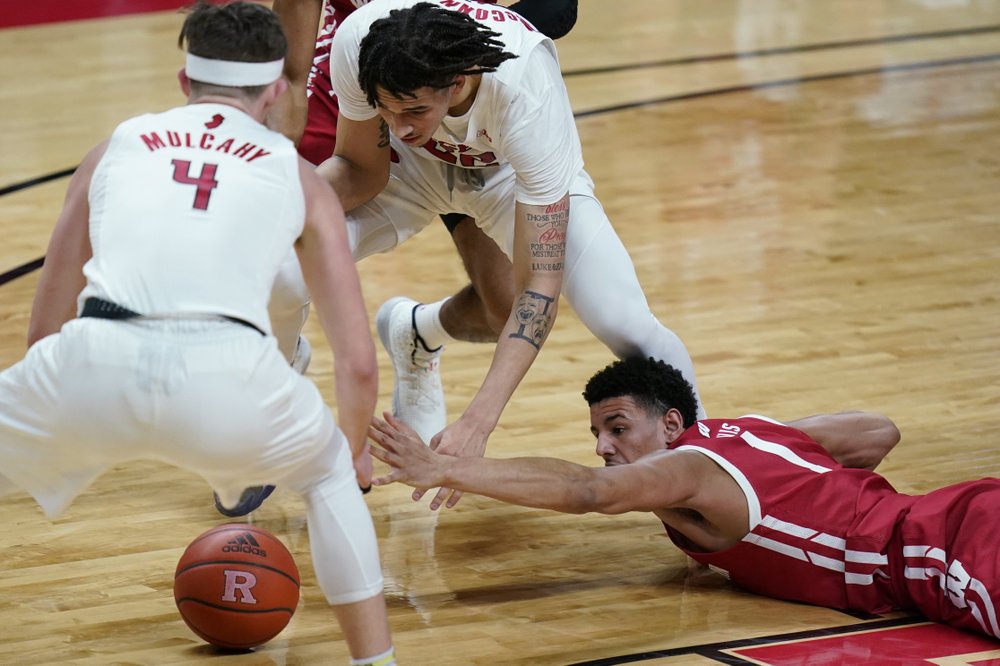 La Crosse's Davis wraps up solid freshman campaign for Badgers, who stand to lose eight seniors — or not, because of COVID
La Crosse native Jonathan Davis wrapped up his freshman season for the University of Wisconsin men's basketball team with a solid NCAA tournament.
Heading into next season, one has to wonder how much of a leap Davis will have to take or can take.
The Badgers could lose eight seniors, including their Top 5 scorers — six of their Top 8, in fact. Davis was Wisconsin's sixth-highest scorer at 7.0 points a game. Sophomore Tyler Wahl was seventh at 4.9 points a game.
Then again, because of COVID-19, eligibility didn't count this season, so the entire team could be back.
In the two NCAA contests, Davis scored 16 points on 7-for-9 shooting.
The 6-foot-5 guard was an all-around stud in the 85-62 win over North Carolina, with six points on 3-of-4 shooting, to go with six rebounds, three assists, a steal, a block and a just one turnover in 23 minutes off the bench.
Up against No. 1 Baylor — a 76-63 loss — a bit different story. Davis did score 10 on 4-of-5 shooting but had just two rebounds and three turnovers in 24 minutes.
It was just the fourth time in 30 games Davis didn't have a block or a steal.
Davis finishes his rookie campaign shooting 43.9 percent from the field, 38.9 percent from deep (14 of 36) and 71.2 percent from the free-throw line.
He also averaged 4.1 rebounds and, oddly enough, 1.1 assists, steals and turnovers — he had 33 of each — along with .6 blocks.
Davis scored in double-figures nine times this season.
His best scoring game was Feb. 2 against Penn State, when he dropped 17 on 6-of-7 shooting, including nailing all four of his 3-pointers — career-highs in points and 3s. Davis never hit more than one 3-pointer in any other game. He also had a career-high six turnovers in just 19 minutes in that Penn State win.
His other career-highs this season were nine rebounds against No. 5 Iowa — though he shot just 1-for-9 in that one — four steals a couple weeks later against Iowa again. He also had three assists four times this season and two blocks three times.
---
TOP PHOTO: FILE – Wisconsin's Jonathan Davis, right, grabs for a loose ball, between Rutgers' Paul Mulcahy (4) and Caleb McConnell during the first half of an NCAA college basketball game against Rutgers, Friday, Jan. 15, 2021, in Piscataway, N.J. (AP Photo/Seth Wenig)