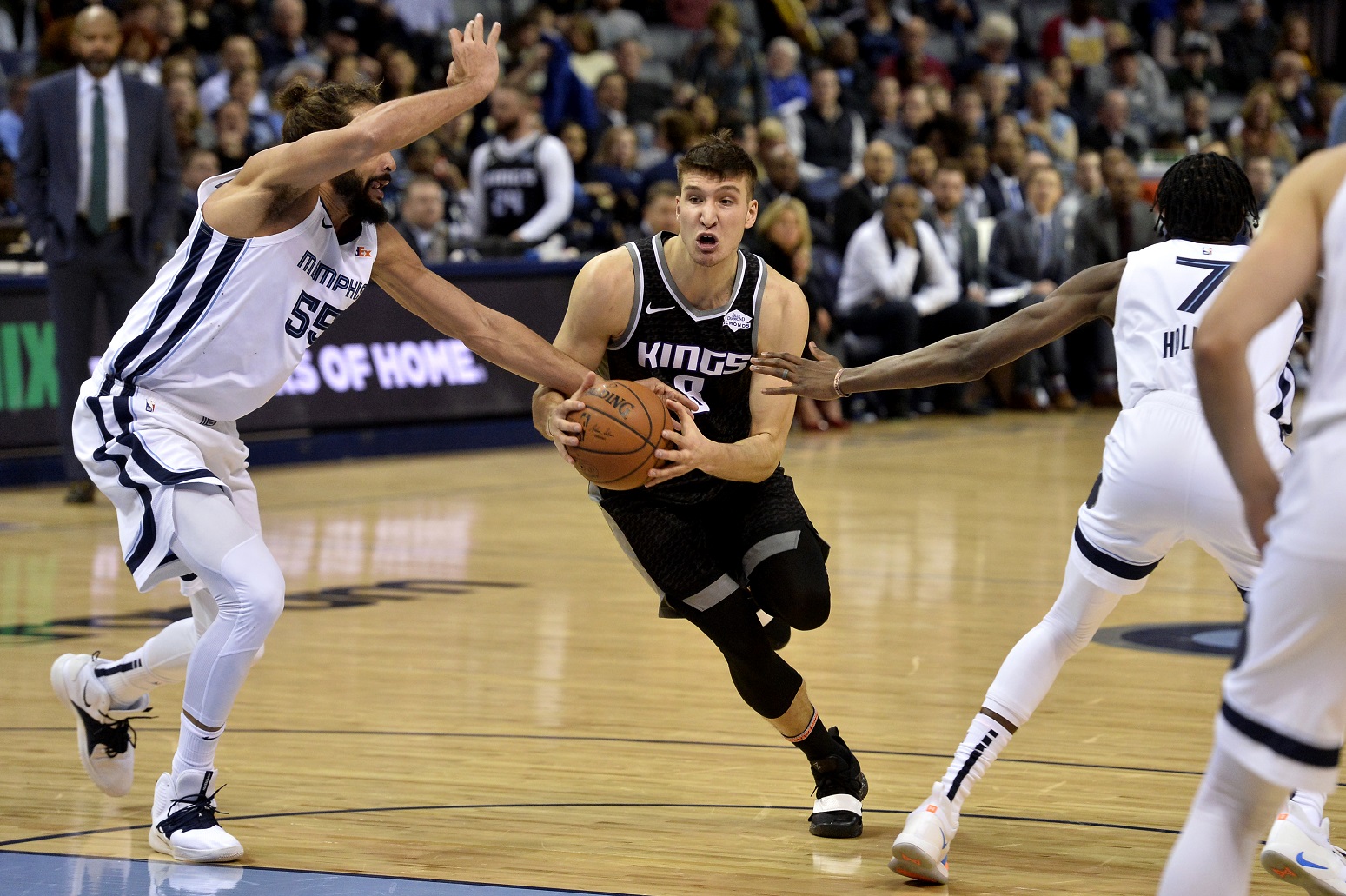 Getting Bogdan Bogdanovic from the Sacramento Kings is officially over now for the Milwaukee Bucks.
Sunday the Hawks offered the small forward a four-year, $72 million deal. The Kings will have 48 hours to match that offer, but chances are they won't.
Since the botch sign-and-trade between the Kings and Bucks, Milwaukee has added to its bench over the weekend but not in the same way the defending champion L.A. Lakers are making moves.
After signing journeymen Bobby Portis — four teams in past four years — and DJ Augustin, who at one point in his career, had played on nine teams in nine seasons, the Bucks have now added Torrey Craig and Bryan Forbes.
Meanwhile, the Lakers additions include Dennis Schroeder, Wes Matthews, Marc Gasol and Montrezl Harrell.
Forbes, 27, agreed to a two-year deal — the second of which is a player option. He averaged 11.2 points, 2.0 rebounds and 1.7 assists, starting 62 of 63 games last season for the San Antonio Spurs.
Craig, 29, averaged 5.4 points and 3.3 rebounds in 58 games for the Denver Nuggets last season, making 27 starts. In the playoffs, small forward averaged 4.5 points, 3.3 rebounds in 19 playoff games.
---
TOP PHOTO: File- Sacramento Kings guard Bogdan Bogdanovic (8) drives between Memphis Grizzlies center Joakim Noah (55) and forward Justin Holiday (7) in the first half of an NBA basketball game Friday, Jan. 25, 2019, in Memphis, Tenn. (AP Photo/Brandon Dill)