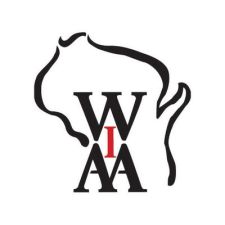 WIAA's "Culminating Event"- explained
Nothing is normal in 2020, including the 2020 WIAA football playoffs, which have been rebranded as this season's "culminating event."
Here's what you need to know: 
The brackets for all six divisions in 11-player football and an 8-player bracket have been released. There are 196 teams in six divisions in the 11-player culminating event and eight teams in the 8-player playoff.
Teams were seeded electronically utilizing new criteria and formulas to mitigate the effect of COVID cancellations and reshuffling. The criteria include:
Team's win percentage
Opponents' win percentage
Opponent's opponents win percentage
Defeated Opponents' Win Percentage
Defeated Opponents' Opponents Win Percentage
Historical Conference Playoff Win Percentage
Historical Team Playoff Win Percentage
Strength of Loss Game Value
Phew.   
You can access all 11-player brackets here : https://halftime.wiaawi.org/CustomApps/Tournaments/Brackets/HTML/2020_Football_Boys_Div1_Sec1_2.html
WKTY will carry the Division 5 Level 1 matchup between Aquinas and Darlington this Friday, November 13th- with pregame coverage starting at 6:50PM.
Drew Kelly and Hunter Baumgardt will have the call, and the video stream will be available on WKTY's website and mobile app thanks to Firefighters Credit Union.