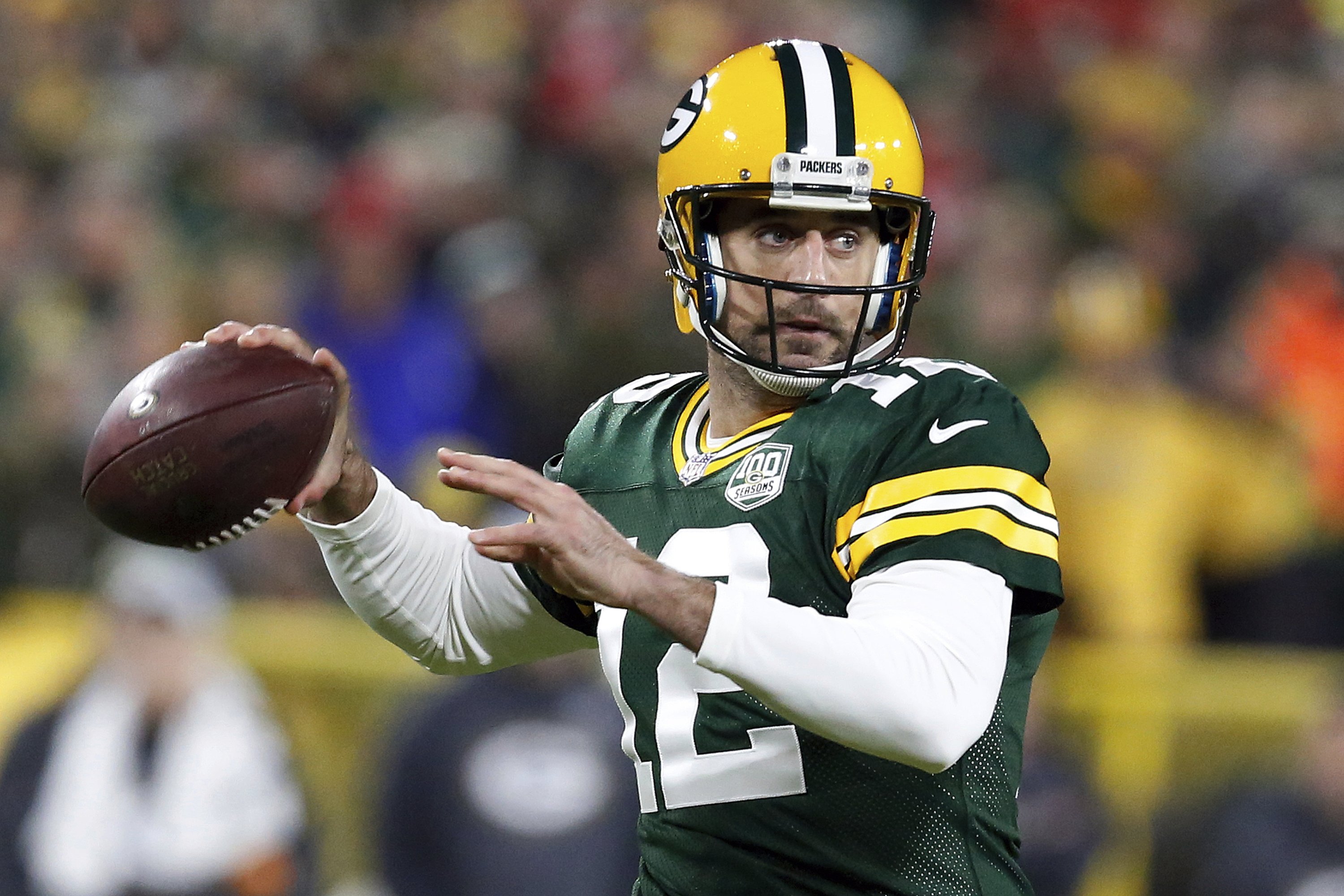 Rodgers dominance over Falcons begins: 2010 NFC Divisional Game
Dave Carney 10/5/2020
Coming off a thrilling, nail-biting, 21-16 win over the Philadelphia Eagles in the Wild Card game of the 2010 season, the Green Bay Packers went on the road to face the red-hot Atlanta Falcons in the NFC Divisional Game. 
For those who had doubted the Packers decision making in drafting Rodgers five years prior, those who questioned the decision to move on from Hall of Fame quarterback Brett Favre, the 2010 NFC Divisional Game versus the Falcons not only quieted any outside doubters, it also served as notice to his teammates Rodgers was a certified SUPERSTAR.
Rodgers was not only brilliant in the Packers 48-21 rout of the Falcons (31-36, 366 yards, 3TD's and 0 INT's), he was stunningly dominant. Packers guard T.J. Lang said "They were the No. 1 seed and we went in there and Aaron was just in the zone. There was no way we were losing. Looking back on it that was probably, in my first two years, the one game that stood out where it was like, 'This is a bad motherf—er.' To go into Atlanta as the sixth seed going against the one, and you walk out of there and you're like, 'This is going to be a fun time playing for this f—ing guy.'
With Monday Night Football on October 5th 2020 against these "same" Atlanta Falcons, I thought it would be fun to look back at one of the many time Aaron has ruined the hopes and dreams of other quarterbacks.
In this case, the same QB he diced up here…Matt Ryan. Enjoy!!