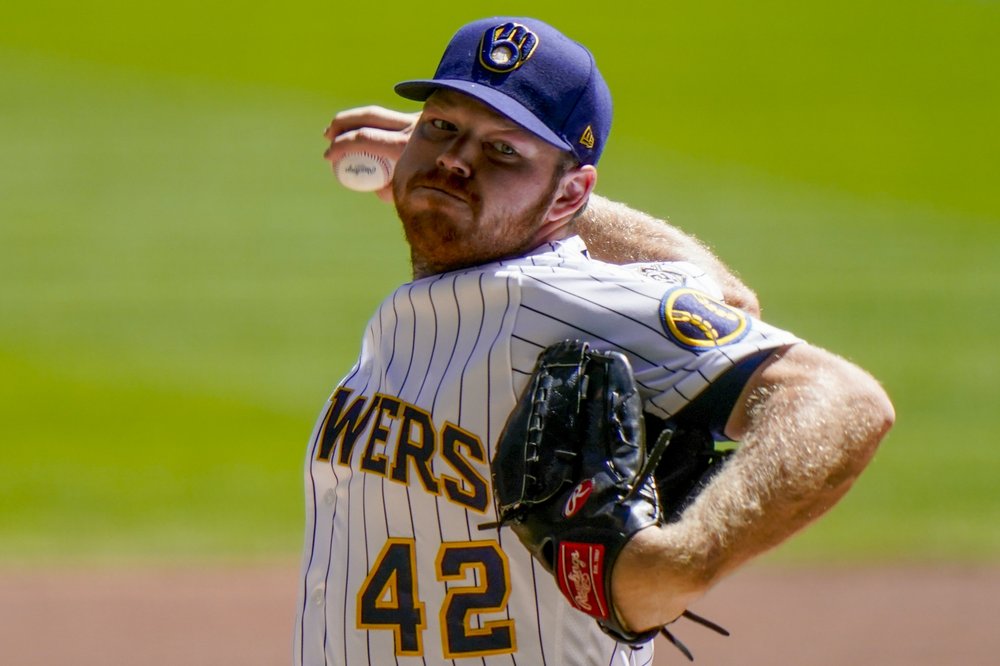 Woody goes yard vs Dodgers!
Dave Carney 9/28/2020
Well, the Milwaukee Brewers have made their franchise record 3rd consecutive playoff appearance, but lets face it, a 29-31 team in the POST SEASON isn't exactly what you'd expect to see.
But hey, it's 2020 and that means EVERYTHING is up for grabs. Well, almost everything except pitchers being able to hit, which could be a disadvantage for the Brewers as they'll face the intimidating Los Angeles Dodgers in a 3 game Wild Card series.
If pitchers could hit however, this is what us Brewers fans would want to see, Brandon Woodruff taking Clayton Kershaw deep, and Hernan Perez giving up a sack-fly to give the Crew a 2-1 lead in the 3rd inning of the Dodgers/Brewers Game 1 of the 2018 NLCS.
Maybe if Burns goes in game 1 Woody could be DH??