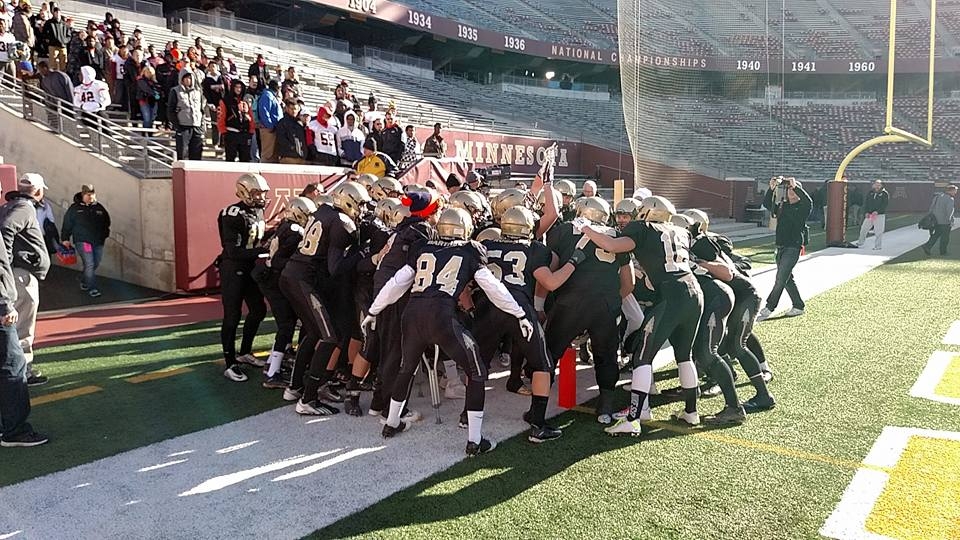 High school football, volleyball in Minnesota are back, after postponement until spring
Minnesota high school football and volleyball will, again, be a fall sports in 2020.
The board of directors for the Minnesota State High School League (MSHSL) made the decision Monday to bring the sports back. The news comes two days after the state set a single-day record for COVID-19 cases at 1,318.
Football will start Sept. 28 with six regular-season games — the first coming Oct. 5.
Volleyball will begin an 11-week season, also beginning Sept. 28, with the first matches Oct. 8.
Postseason for both sports would be just two weeks. It would start Nov. 16 in football and Nov. 30 in volleyball.
Aug. 4, the board decided to postpone those sports until Spring. After a workshop Sept. 16, however, board president Blaine Novak of New York Mills called for a special board of directors meeting to reconsider the fall seasons, looking at updated COVID-19 analytics from Minnesota's Department of Health.
Board members also engaged in discussion with the Return to Participation Task Force, which consists of activities administrators throughout Minnesota, assisted by MSHSL staff. It was formed in late July to explore participation models and options for member schools and their participants during the COVID era.
"The decisions by our Board of Directors both provide opportunities for many student athletes and also require everyone's responsible actions in keeping students and communities safe," League Executive Director Erich Martens said in the MSHSL statement. "It will be critical that our schools do their very best to enact protocols that maximize the safety of our students, coaches and officials.
"The amount of information that is considered, as well as the amount of discussion that takes place, is indicative of the challenges that each decision provides. We know that our activities support the mental health and physical well-being of our students and we hope that the initiation of these fall interscholastic seasons will provide outstanding and safe opportunities for our students."
Football and volleyball join girls tennis, cross country, soccer and girls swimming already taking place.
In approving the moves the state's Board of Directors used information and frameworks provided by the Return to Participation Task Force for schools to compete in the safest way possible.
---
TOP PHOTO: FILE – Caledonia's football team huddles before the 2015 state title game at TCF Bank Stadium.