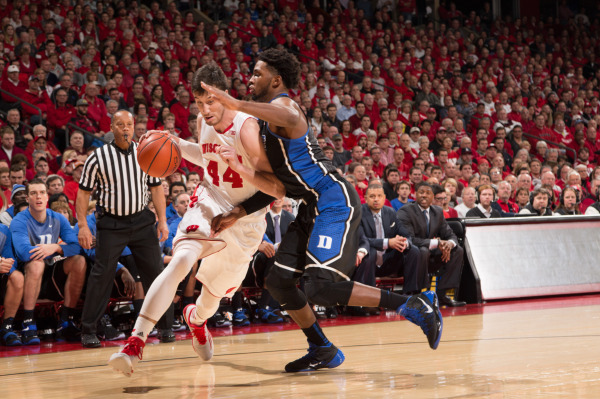 Badgers stun undefeated Kentucky in 2015 Final Four
Dave Carney 8/31/2020
The Wisconsin Badgers did something in 2015 no other team could do. They beat the Kentucky Wildcats.
The Wildcats were a juggernaut in 2015 boasting future NBA stars Karl Anthony-Townes(T-wolves) and Devin Booker (Suns), along with NBA role-players Willie Cauley-Stein (Mavs) and Trey Lyles (Spurs). The Badgers however, had the better team.
Led by Frank Kaminsky's 20 points, 11 rebounds and Sam Dekker's timely shooting and defense the Bo Ryan led Badgers took out one of college basketball's best teams of all-time to advance to the National Championship.
Unfortunately that's where the run ended with the Duke Blue-devils coming out on top 68-63 led by Tyus Jones, and hated Badger agitator Grayson Allen.