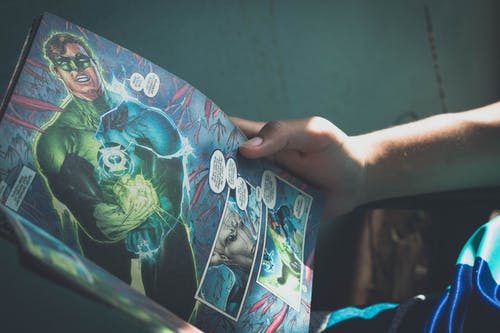 Bizarro world?
Aha! Now I see what's going on. 
After seriously struggling with our recent events in the world, and here in Wisconsin with our sports teams, I completely understand what happened.
It was March of this year. Nobody knew it but we actually misunderstood the Mayan Calendar; it changed over and the "world as we knew it" ended — 2020 turned into Bizarro World.
In Bizarro World, all sorts of crazy — not fun — but crazy things get to happen, Christian Yelich, a league MVP, can't hit baseballs. The Milwaukee Bucks, the best team in the NBA, can't win basketball games. And, apparently, 54-year-old Mike Tyson and 51-year-old Roy Jones Jr. are fighting.
Yep, this is Bizarro World!
The confirmation that we do, indeed, live in Bizarro World, came into full view Tuesday when the Bucks lost to the Magic. The Orlando Magic. And a Magic that didn't have its second- and third-best players. This is a team Milwaukee beat by an average of 14 points each of the four times they met this season.
For those of us who have been silently fuming at the way this world's been going lately, it really is a relief to know that we are in Bizarro World.
A fictional DC Comics universe makes a lot more sense than what we're dealing with now.
"Two schools in La Crosse can't play sports but the rest can" Bizarro World.
"Christian Yelich can't hit baseballs, but the Minnesota Twins might win the World Series" Bizarro World.
"The Milwaukee Bucks can't beat a G-League Nets team, or a barely NBA Magic team, but the Toronto Raptors, without Kawhi Leonard, might win a back-to-back championship" Bizarro World.
I'm starting to think that, perhaps, my PO Box — because I live in a rural area — didn't get the notice like the rest of you.
Did you find out it was Bizarro World and just not tell me? If so, that's simply not cool, especially with all the social media and emails that we've got floating around with all sorts of other crap.
If you knew it was Bizarro World and didn't tell me, we're going to have words, when we can see each other of course.
I guess my main takeaway from Tuesday's debacle in the Orlando bubble — I didn't even mention the LA Lakers losing — is that we shouldn't expect anything in 2020. We should expect the unexpected. And that could even include our very own Superman, "Giannis, flying out of town if the Bucks can't figure this out" Bizarro World.