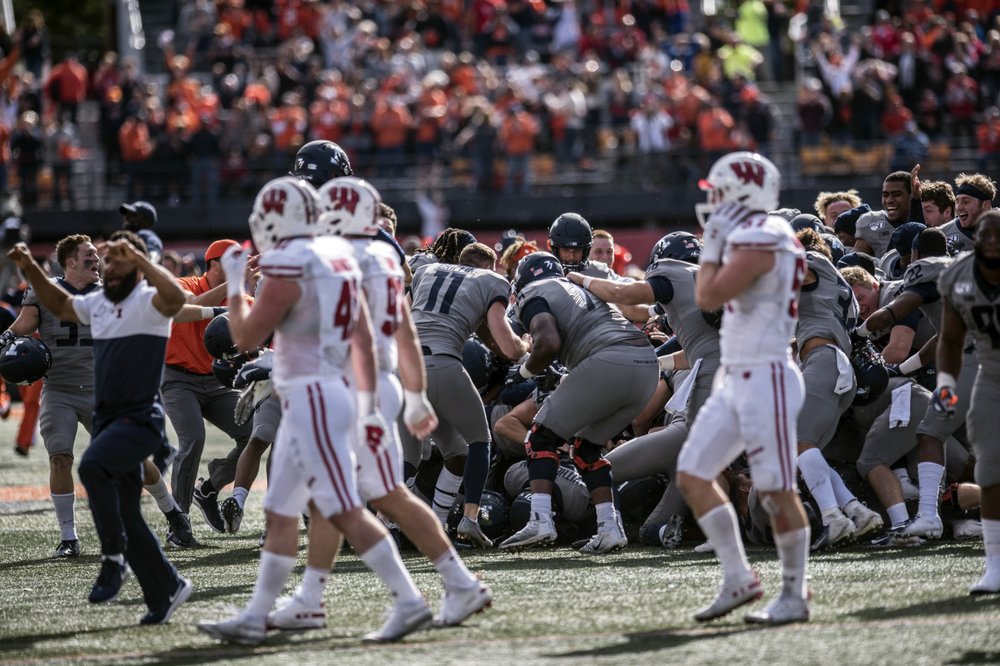 To play or not to play? That is the question.
So, the Big Ten and Pac-12 have canceled their college football seasons
So did the Mountain West, as well as numerous other small schools and smaller conferences for obvious reasons. But, not everybody is on board just yet.
The whole situation surrounding college football, the economics that drive it and how its employees are treated — aka the players — has been thrust into an even brighter spotlight during the pandemic.
What role exactly do these student-athletes play in their institution's ability to actually fund and operate itself? Turns out, it's a lot — maybe almost all of it.
We've been beating around the bush for quite some time, trying to decide exactly what level of professionalism college athletes have.
Are they actually employees? Are they students? The answer could be a bit of both, but it is being answered more directly, that it is an employee-employer type of relationship.
That said, let's cut the BS, and start paying these people or work something out so that issues like, 'How to collectively bargain during a pandemic?' can be handled effectively.
The NCAA has long enjoyed a relationship where it makes money, pays its coaches outlandish salaries — some at the largest institutions each state has to offer, in some of the nation's poorest states — while the players get paid nothing.
That notion has started to wear thin, and now has been completely exasperated. If you want these athletes to take out a waiver, sign a liability form, or whatever, saying they will not sue the institution if they contract the potentially lethal virus, you might just want to pay them.
Some are going to see paying players as a bridge too far. But it's not. It's been happening. Let's just make it official. By making official what's been going on under the table for years, possibly multiple decades, we can finally legislate it.
You can put rules around it. You can make it sort of fair. And fair is what you would need if you're going to ask students to play sports, while the rest of their student body is told to stay away from campus, because it's too dangerous. That's not not fair.
I've looked at the current situation in college football and I've acquitted it to being an enlisted member of the military, and somebody enrolled in ROTC. The enlisted man or woman assumes a certain risk by signing up for the job. There is the implied and necessary admission, that you may sacrifice your life for your country. You give that up freely for your service. However, you're a compensated professional — someone with benefits, a contract and insurance for your family, should your life be lost in the line of duty.
The ROTC, on the other hand, should not be looked at the same way. If your son or daughter signs up for the ROTC in high school or junior high school, there is absolutely no implied risk of death. There is absolutely no implied risk of extreme danger. Because, you know, they're not paid professionals. They're kids!
If college football is as vitally important to schools as it seems to be, and the nation at large, then let's get over our collective conservativeness when it comes to how we view college athletes. If they're worth X, pay them Y. If we want to see what we have on Saturday's continue, I think we have to get over ourselves.