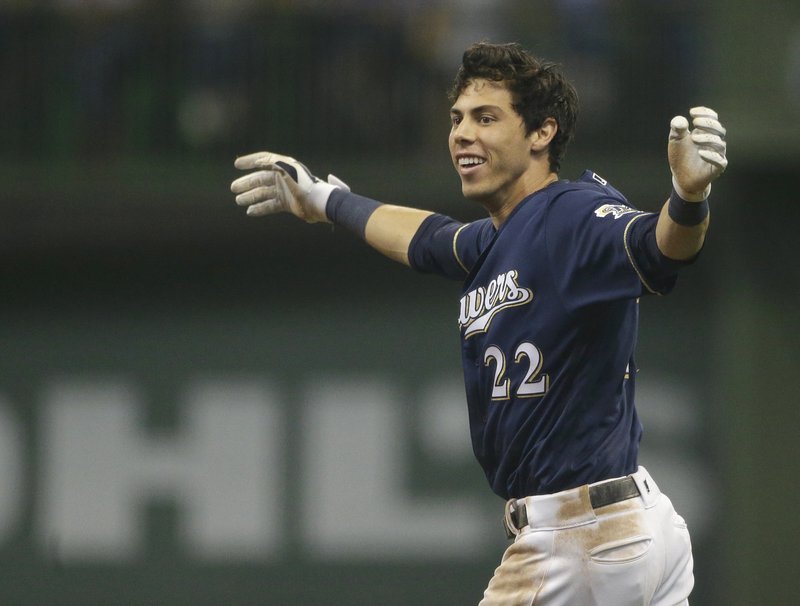 A rocky start for Christian Yelich and the Milwaukee Brewers, but maybe Miller Park can change things — even without fans.
---
Bob Uecker on the call for Cardinals at Brewers
Tune into at 1 p.m. to WKTY 96.7 FM / 580 AM
---
Yelich, who started last season with home runs in the first four games and had 14 home runs by the end of May, is in the midst of a 1-for-27 slump — a .037 average that's baseball's worst among qualified hitters.
Yelich's only hit was, of course, a home run, but two-time defending NL batting champion has struck out 12 times already.
Last season, saying Yelich thrived at Miller Park would be an understatement. He had 27 of his 44 home runs there and hit .347.
Tonight's game against St. Louis won't be easy, however, with Cardinals's ace Jack Flaherty pitching.
---
TOP PHOTO: FILE Milwaukee Brewers' Christian Yelich reacts after driving in the game winning run during the ninth inning of a baseball game against the Chicago Cubs Monday, Sept. 3, 2018, in Milwaukee. (AP Photo/Aaron Gash)