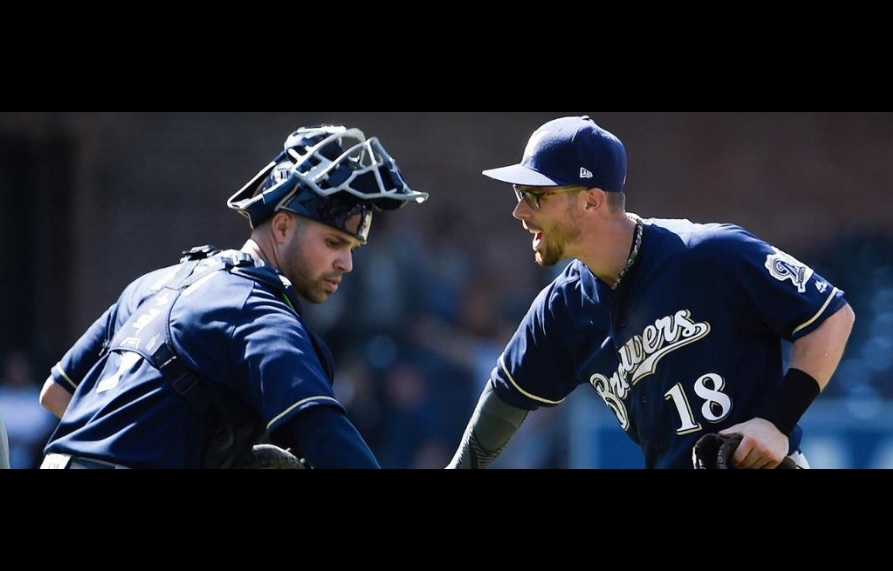 Brewers' Sogard down with pumped in video game sound but what about these questions …
First, it was video games trying to mimic sports. Now, sports are using video games.
The MLB season begins next week. The stadiums will be empty but there will be crowd noise — pumped in from a video game.
After an intrasquad game with added noise, Milwaukee Brewers infielder Eric Sogard said he is down with the sound.
"You're still focused on the game but that noise is very helpful. I could tell the first few scrimmages with pure silence was tough for some guys," he said. "You could hear the other dugout talking and it was kind of awkward."
Some fans and broadcasters question artificial crowd noise because it takes away a unique opportunity to hear players during games.
The real questions, however:
Will it just be cheerful crowd noise?
What about boos when an opponent hits a home run?
Is one guy sitting above the field somewhere, determining how excited the crowd should be?
Will this person also add murmuring crowd noise for the 95 percent of the game, where nothing happens?
Stadium sound engineers will have access to around 75 different effects and reactions, according to MLB, which has provided teams with crowd sounds captured from "MLB The Show."
And, if fake sound isn't bad enough, some teams will let fans buy photo cutouts to put in the stands. No word on what photos might be barred from being placed on said cutouts.