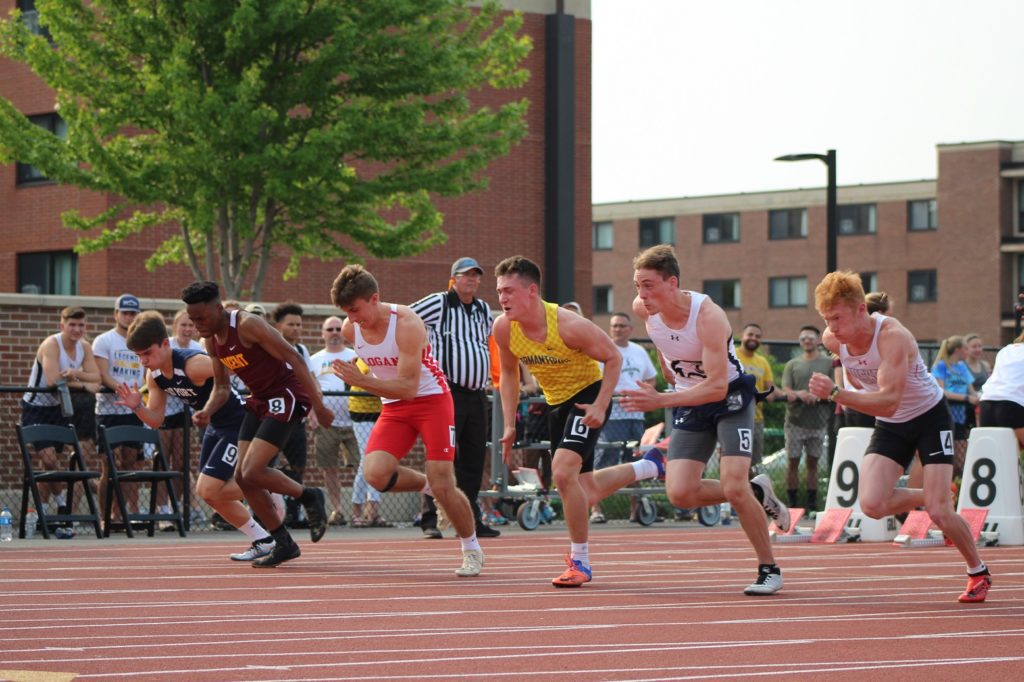 While HS basketball got all the attention losing season finale, spring athletes might get nothing
The fate of Wisconsin high school spring sports in 2020 will likely be decided today.
The WIAA held out as long as it could to delay a possible decision but the date has come for the board of control meeting.
With Gov. Tony Evers extending the stay-at-home order through May 26, there aren't a lot of options — though his plan Monday did open the window a crack.
"I would say you're probably on the ball there," Logan track and field coach Joe Hackbarth said. "It doesn't look good for us.
"But there are a lot of us that are holding out some type of hope. But we know the meeting is a very big one with the (WIAA) Board of Control."
As the COVID-19 pandemic came about, a lot of attention was given to high school basketball, as the girls season ended a day into the WIAA state tournament and the boys season ended a week before teams would have earned a trip to state.
Neither sport got its state championship but that pales in comparison to the fate spring sport athletes are about to experience — or not experience.
"While we feel bad for those basketball kids that weren't able to maybe play, finish their season at the Resch Center or make it down to the Kohl Center," Hackbarth said, "these spring athletes didn't have anything."
Hackbarth, who just saw his term as the Wisconsin Track Coaches Association president end in February, added that his team had eight practices, softball had two, and baseball, soccer, golf and tennis never got out a ball.
Hackbarth has been in conversations throughout the state on a contingency plan.
"Nothing set in stone — a little bit of spitballing things," Hackbarth said. "Maybe if school year was cancelled, and school was done … that we start something the second week of June and have something wrapped up the second week of July. Just trying to find some way of having some sort of season. Just looking at the model of what the WIAA had with their summer baseball calendar."
If it doesn't happen, it will be devastating for students, especially seniors, but Hackbarth is trying to find some positives, as well.
"If there's a silver lining in all of this, it's that, maybe down the road, kids are going to appreciate one another, kids are going to appreciate being on a team a little bit more than maybe they had in the past and maybe kids are going to appreciate having coaches," Hackbarth said. "Someone there that's providing instruction and feedback and help on a day-in, day-out basis that they're clearly not, unfortunately, not getting right now."
Hackbarth said he's been sending workouts home to athletes. And, while there is no competitive edge to working out at home, the coach did mention that technology can really help for those technical sports. YouTube, Instagram and other sites can be the coach, when there is no coach.
---
TOP PHOTO: FILE – Logan's Tyler Harris competes in the 100-meter preliminaries May 31 at the WIAA state track and field meet at UW-La Crosse. (By Rick Solem)