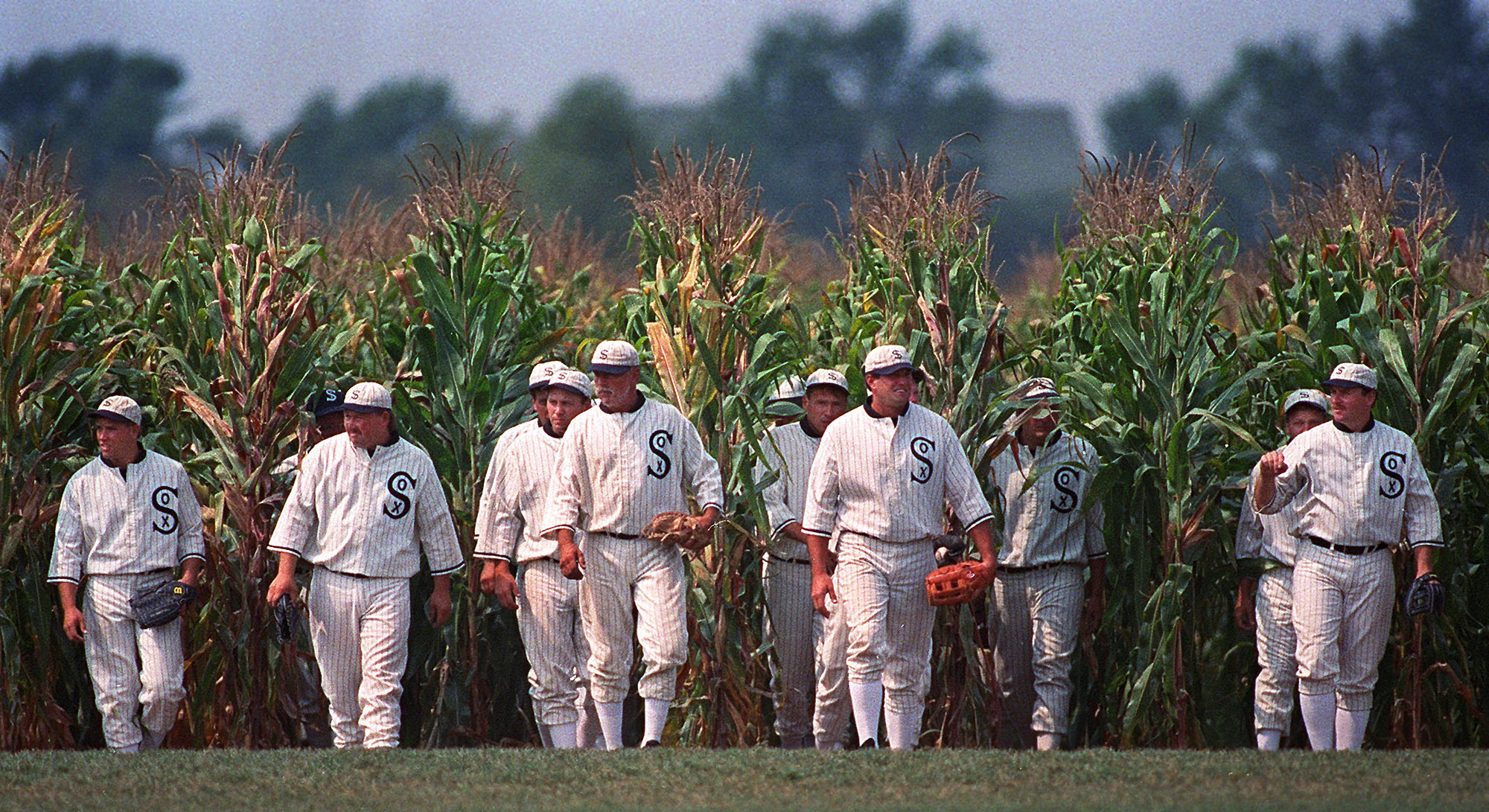 WKTY'S MATT SKRADIE: My all-time baseball movie lineup
Here's my all-time baseball movie batting order. Who did I leave out?
1. SS Benny "The Jet" Rodriguez – The Sandlot
The Jet not only has wheels, once he gets on base, but did you see how he perfectly hit the ball to Small's glove IN THE OUTFIELD … On THE FIRST TRY?!?! The Jet has the speed and bat that you need from a leadoff hitter. And, I even once saw him steal home. CRAZY!
2. LF Stan Ross – Mr. 3000
To me, this is a no-brainer. The guy is nearing his 3,oooth hit. You have to have this guy batting second in your lineup so he can mover Benny over (and probably score). If Ross could ever get over his ego he might be looking for hit No. 6,000. Either way, you need a guy like that batting No. 2 in your lineup.
3. DH Pedro Cerrano – Major League
I put Cerrano in the No. 3 spot because you have to protect him. You can't pitch around this guy, and I think everyone knows if Pedro gets a hold of that thing, it is out of the park every time. As long as nobody drinks Jobu's rum — and of course, doesn't throw him a curve ball. Pedro is my guy in the heart of the lineup.
4. RF Roy Hobbs – The Natural
Was there ever any doubt where Roy Hobbs would be in this lineup? How many players in the history of the game have made the park go dark from hitting a baseball through the lights? It might be the greatest feat in sports movie history. He's another no-brainer, hitting cleanup in this or any lineup.
5. CF Willie "Mays" Hayes – Major League
The reason Willie isn't the leadoff is, well, how did skipper put it, "He might run like Mays but he hits like sh*t." You can't have that guy at leadoff. However, with him in the No. 5 spot, it is like starting the lineup all over again, after Hobbs clears the bases. In a sense, Mays Hayes would be "the second leadoff guy."
6. 3b Ray Mitchell – Angels In The Outfield
I know what you are saying, 'Who is Ray Mitchell?' Well, the answer to that question is Ray Mitchell is a gold glove third baseman, who had a killer bat to go along with it. His glove might be the best in this whole lineup, and that gives him the No. 6 spot in the batting order.
7. 1b Jack Elliott – Mr. Baseball
Elliott's best days are well past him that, I understand but I would still take him over Albert Pujols. You never know when he might find that old spark. And, if he does, Elliott could be one hell of a power hitter in the No. 7 spot.
8. 2b Mickey Scales – Little Big League
Scales is a hell of a player but he's in the midst of this all-star lineup of mine. The beauty of that however, is Scales won't be discouraged because he is the ultimate team player. Hell, he is about the only player that had the back of his 12-year-old manager. He is the ultimate "team guy."
9. C Crash Davis – Bull Durham
Crash is the best choice for catchers, as he narrowly beats out Jake Taylor. He is aging and not sure if he was ever even good enough to be in the pros but he is good enough to be my No. 9. Having the most home runs in Minor League baseball history has to go for something right?
SP Henry Rowengartner – Rookie Of The Year
Henry was the man. Well, child if we're getting technical here. Either way, after his surgery, he could throw the ball 100 miles per hour and put it on a dime. He might be a kid, and play for the Cubs, but there is nobody I would rather have as my starter than Rowengartner.
Closer Ricky "Wild Thing" Vaughn – Major League
Was there ever any doubt? Wild Thing might be the most import player out of all of these guys. If we can get to the 8th inning, it is over. And don't worry Ricky, in this league, you don't have to wear sleeves!
---
TOP PHOTO: FILE – In this undated file photo, people portraying ghost players emerge from a cornfield as they reenact a scene from the movie "Field of Dreams" at the movie site in Dyersville, Iowa. It's been 30 years since the film was released. (AP Photo/Charlie Neibergall, File)