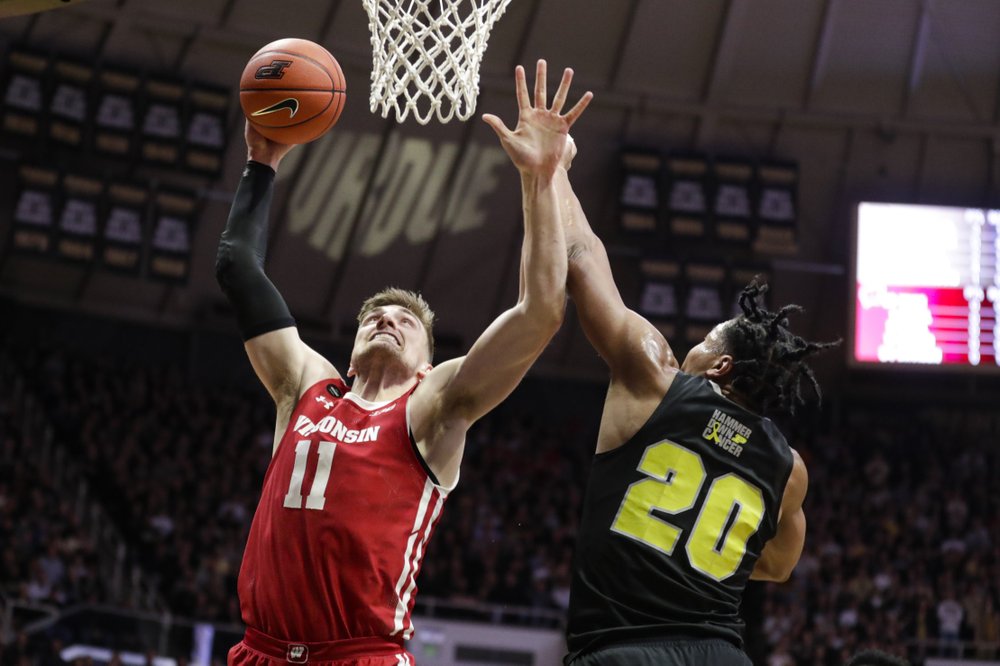 It's official, the University of Wisconsin men's basketball team has been declared National Champions.
OK, it's not quite official, since the NCAA tournament was cancelled and such, but the next best thing to actually playing and winning the tournament would be ESPN declaring you the champs, right?
That's what happened Wednesday, using "Joe Lunardi's final bracket and (ESPN's) own Basketball Power Index (BPI), (it) decided to simulate the 2020 tournament," according to ESPN.
Per the data, Kansas had an 18% chance of winning, while Duke was at 17%. The fourth-seeded Badgers — who finished the regular season ranked 17th — didn't register above 2%.
Wisconsin beat No. 13 North Texas in the Round of 64. It then beat 12th-seeded Liberty, and No. 5 Auburn.
In the Sweet 16, Wisconsin took down rival, No. 9 Marquette, which beat top-seeded Kansas in the second round.
To get to the Final Four, the Badgers avenged a 2015 title loss to Duke, by taking down the three-seed, setting up a Final Four matchup with Maryland.
And we all know how that went in the regular season. After taking down the Terps, Wisconsin faced off with BYU for the National Title, having had less than a 1% chance winning the tournament when the model started.
Despite ESPN having no sports to cover, it couldn't even make up scores for any of these games, so we'll just have to trust that the Badgers blew out BYU. Let's say 35-17.
Of course, this was a very random happenstance, as the NCAA tournament always is. In the NBC model, Wisconsin lost in the first round to, oddly enough, North Texas.