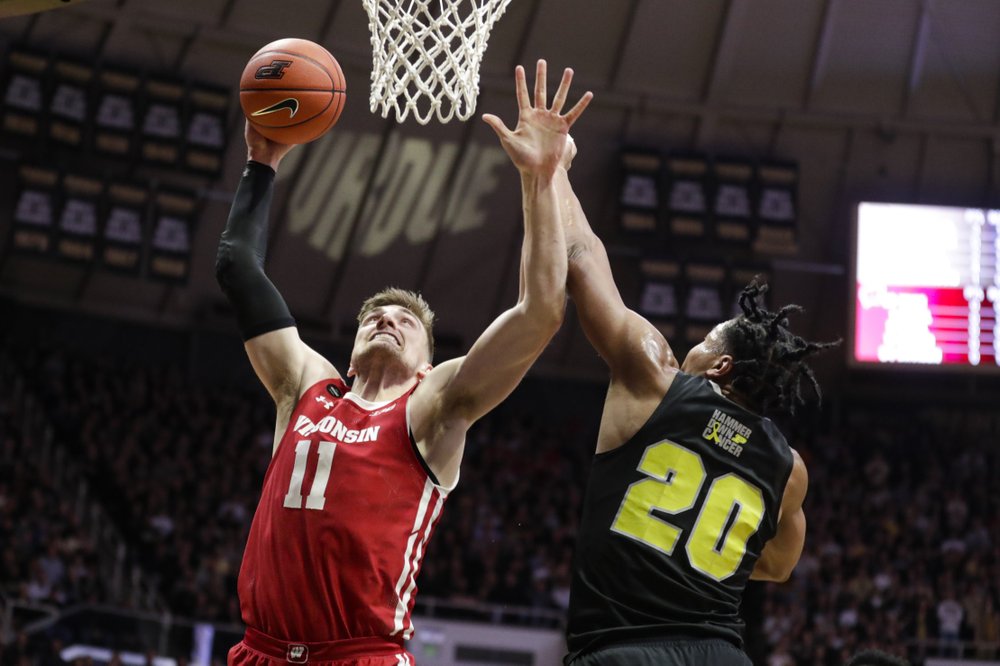 With seven games left on the schedule, there's no room for error.
If the University of Wisconsin men's basketball team is going to make the NCAA tournament, it might need to be near perfect down the stretch.
It's not just because the Badgers record is so mediocre (14-10), it's also that their opponents aren't that great.
None of the teams left on the Badgers schedule are ranked, and only one is above .500 in Big Ten play (Rutgers at 17-8, 8-6).
At 1:15 p.m. Saturday, the Badgers play at Nebraska (7-16, 2-10), which should be an easy win. On Jan. 21, they beat the Cornhuskers 82-68.
After that, it's potentially the make-or-break part of the schedule, with three games in nine days against the three toughest teams — Purdue (14-11, 7-7) on Feb. 18 and Rutgers on Feb. 23 at the Kohl Center, before heading to Michigan (15-9, 6-7) on Feb. 27.
Wisconsin got clobbered by Purdue 70-51 on Jan. 24, lost to Rutgers 72-65 back in mid-December and has yet to play a Michigan team that just beat Rutgers 69-63, lost to Ohio State 61-58 and then beat No. 16 Michigan State 77-68 — all home games.
The flurry continues three days later — with the final three games in six days before the Big Ten tourney — hosting a Minnesota team (12-11, 6-7) that beat the Badgers 70-52 last week, before getting a break at home against Northwestern (6-17, 1-12) and wrapping up at Indiana (16-8, 6-7).
The last time Wisconsin didn't make the NCAA tournament was 2017-18 — Greg Gard's second year as full-time head coach. Before that, it was 1997-98 — Dick Bennett's third year as coach.
BADGERS REMAINING SCHEDULE
Sat. at Nebraska
Wednesday vs. Purdue
Feb. 23 vs. Rutgers
Feb 27 at Michigan
March 1 vs. Minnesota
March 4 vs. Northwestern
March 7 at Indiana