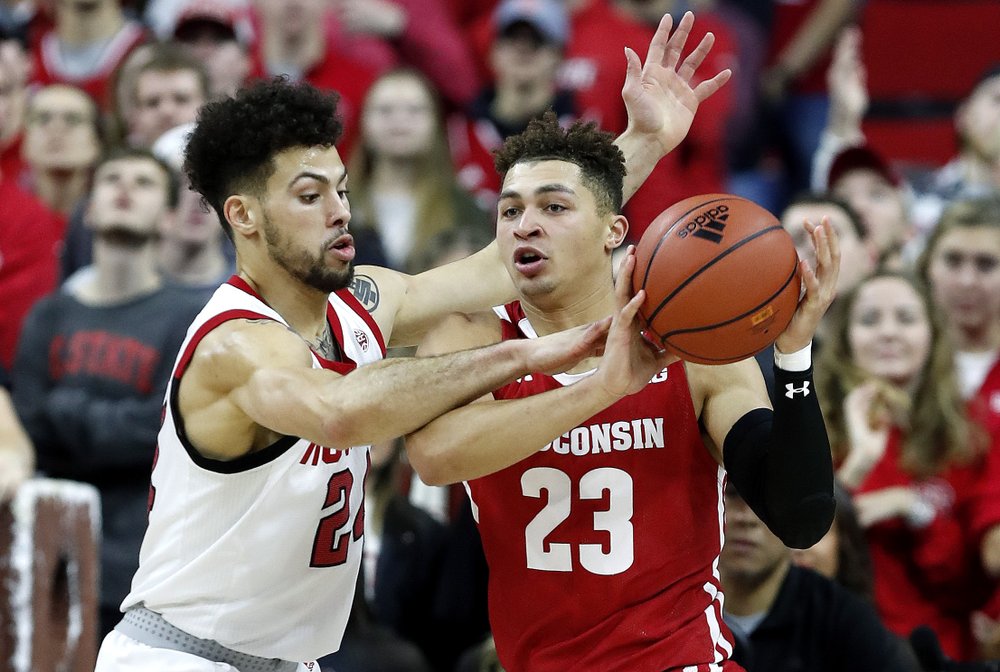 For the first time this season, the University of Wisconsin men's basketball team will play a team ranked higher than 20th in the polls.
Wisconsin travels to No. 5 Ohio State (11-2) tonight for a 6 p.m. tipoff on FS1. It's the first ranked team Wisconsin will play, since losing the season-opener 65-63 in overtime to 20th-ranked Saint Mary's.
La Crosse native Kobe King's scoring average has dipped under double-digits for the Badgers (7-5).
Wisconsin is in the midst of a three-game win streak, all by blowouts, but King has been nearly invisible.
Right before that run, King was the Badgers' leading scorer in back-to-back games against Indiana and Rutgers.
Since, however, he's scored a combined four points in the past three games, going scoreless in two of them. King has combined to shoot just 2-for-10 from the field during those wins, which have come by an average of 22.3 points.
The 6-foot-4 guard has averaged just 22 minutes in those three games. Before that, King was playing 30.6 minutes a game for Wisconsin (7-5).
King heads into tonight's matchup scoring 9.9 points on 44.7 percent shooting from the field and just 23.8 percent from beyond the arc. He's averaging 3.4 rebounds, 1.3 assists and 1.6 turnovers.
Ohio State is coming off a 67-59 loss to No. 22 West Virginia. The Buckeyes, however, had just beaten No. 6 Kentucky 71-65 the game before. They're only other loss this season is to Minnesota on the road, 84-71.
One other notable OSU win came Dec. 4 at No. 7 North Carolina, 74-49. The next game, the Buckeyes put up 106 points in a win over Penn State.
Forward Kaleb Wesson leads the team, averaging 14.2 points, 9.0 rebounds and 1.4 blocks.