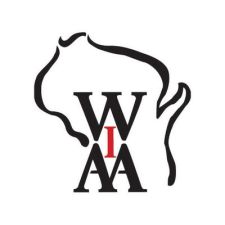 WIAA supports bill making harassment of refs illegal
Sportsmanship warnings are read around the state of Wisconsin before most high school athletic contests.
That doesn't stop some in the stands from heckling officials after bad calls, so the Wisconsin legislature is getting involved.
A recently proposed bill would make heckling of refs a class A misdemeanor.
"We can't continue to take them for granted," WIAA executive director Dave Anderson said. " We can't continue to chase them out to their cars or sucker punch them when they're coming around a corner. Officials need to know that somebody has their back."
The declining number of officials is concerning to Anderson.
"The average age of a sport official today is 58 years old," Anderson said. "We're not seeing the number of young peoples coming up behind them and filling the ranks. Near 60 percent of them have identified feeling threatened as a reason they are walking away."
Some schools are having to reschedule athletic contests because they can't find enough officials for the event.
The bill would make the infraction punishable by 40 hours of community service, and possible counseling or anger management.