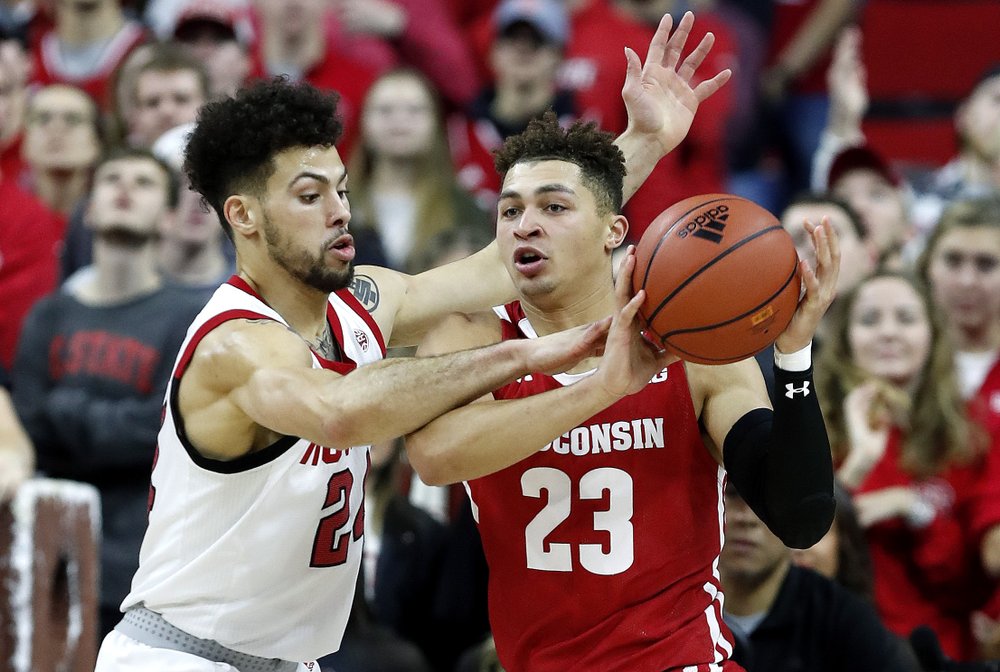 RALEIGH, N.C. — Kobe King had 11 points on 4-of-11 shooting as the University of Wisconsin men's basketball team dropped its third consecutive game.
Again, the Badgers shot horrendous from the field at 37.5%, including just 5 of 23 from beyond the arc (21.7%), in losing to New Mexico 69-54 in the Big 10/ACC Challenge.
Wisconsin (3-4) also went 7 of 15 from the free-throw line. They came into the game ranked fifth in Division 1 shooting 81% from there.
Aside from D'Mitrik Trice's four assists, the rest of the Badgers had three total.
While King, a La Crosse native, scored in double digits, he didn't have much else going, with just four rebounds, two turnovers and no other stats.
The Badgers were down 32-30, after Jericole Hellems hit a midcourt buzzer beater heading into halftime. That started a 29-14 run Wolfpack (6-2) run.
Wisconsin scored just 24 points in the second half. In each of the Badgers' past three losses, they've gone a half scoring 24 on Wednesday, 20 in a loss to New Mexico and 23 against Richmond.
This season, Wisconsin is shooting 42.6% from the field, including 30.8% from beyond the arc.
---
TOP PHOTO: North Carolina State's Devon Daniels (24) knocks the ball from Wisconsin's Kobe King (23) during the first half of an NCAA college basketball game in Raleigh, N.C., Wednesday, Dec. 4, 2019. (Ethan Hyman/The News & Observer via AP)