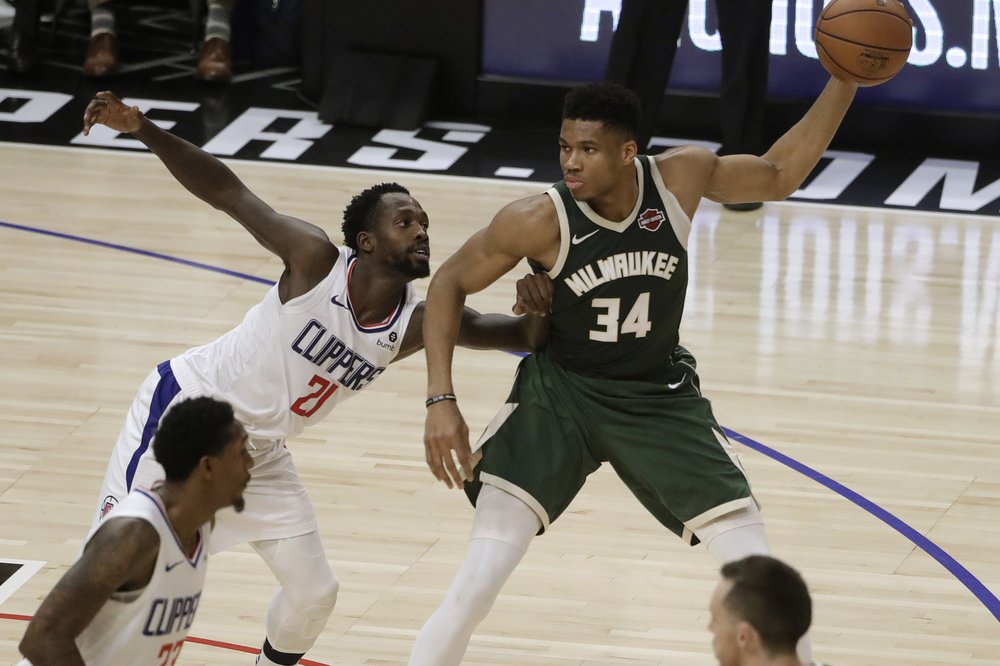 Bucks, Giannis heading into unique territory as they close in on '71 champs for consecutive wins
The Milwaukee Bucks look to make it 13 consecutive wins tonight on the road.
The team with the NBA's best record (18-3) heads to Detroit to take on the Pistons (8-13).
---
Coverage on WKTY begins at 5:30 p.m.
Listen on on 96.7 FM / 580 AM.
---
A win break a tie for the Bucks longest win streak in 46 years and fifth longest in franchise history.
The Bucks longest win streak is 20 games, back in the 1970-71 season, when they swept the Baltimore Bullets in the NBA Finals led by Hall of Famers Kareem Abdul-Jabbar — then known as Lew Alcindor — and Oscar Robertson.
Milwaukee's next four games are as follows: at Detroit on Wednesday, vs. the LA Clippers on Friday, vs. the Orlando Magic on Dec. 9 and vs. the New Orleans Pelicans on Dec. 11. 
A perfect run through those games would put the Bucks at 22-3 and give Milwaukee its best-ever start through the first 25 games of a season.
They're coming off two easy wins — by 41 points over the Hornets and a 44-point blowout over the Knicks. If they win by over 40 tonight, Milwaukee will have a shot at some unique history, becoming the first team to ever win by 40 or more in three consecutive games.
In those first two blowouts, Antetokounmpo played just 22 minutes in getting 29 points and 15 rebounds against the Knicks, then had another 25-point, 15-rebound game to add to his league-leading total of games with 25-plus points and 15-plus rebounds this season.
He has seven. Joel Embiid is second with four and Drummond third with three.
Bucks all-star Khris Middleton was gone for over half those 12 consecutive wins, but is now back in the starting lineup. Milwaukee should also have Brook Lopez back. He missed the last two games — both blowouts by over 40 points — because of back soreness.
Milwaukee beat the Pistons two weeks ago, 104-90. Since then, however, Detroit got superstar Blake Griffin back.
In nine games this season, Griffin is averaging 19.1 points but shooting just 44 percent from the field.
He and Andre Drummond could clog the middle for Giannis Antetokounmpo. Drummond is averaging a ridiculous 17 points, 17 rebounds, along with nearly two blocks and two steals.
The 24-year-old Antetokounmpo, who was just named the NBA's player of the week, is averaging MVP numbers again, at 31 points, 13 rebounds, six assists, and a combined three blocks-steals.