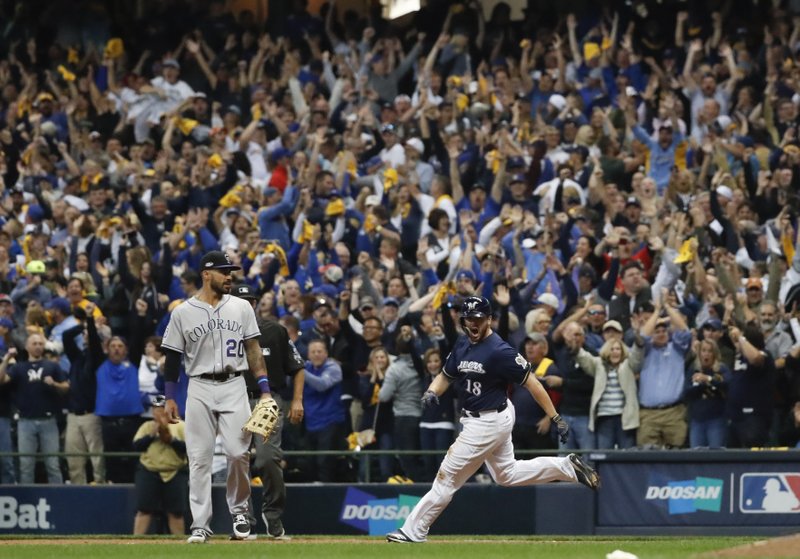 After two, one-year contracts with the Milwaukee Brewers, third baseman Mike Moustakas is headed to a rival.
The Cincinnati Reds signed a four-year, $64-million contract, sources told ESPN's Jeff Passan.
Moustakas will likely play second base for the reds after 999 starts at third base over his career, including all 40 in two years with Milwaukee, according to Ken Rosenthal of The Athletic.
The 31-year-old hit .254 with 35 home runs last season, making his third All-Star team in nine years.
It took Moustakas two seasons of one-year deals to land the big money, long-term contract. He sighed a one-year offer from the Kansas City Royals two years ago, and was traded to Milwaukee, then re-signed there last season.
In the two weeks, the Brewers lost two of their best players from 2019, in Moustakas and catcher Yasmani Grandal, both of whom the club wanted to retain, according to the Milwaukee Journal Sentinel's Tom Haudricourt. Grandal signed with the Chicago White Sox on a multi-year deal on Nov. 21.
That might not be all Milwaukee loses, either. The Brewers have reportedly put closer Josh Hader on the trade block, likely over his potential salary.