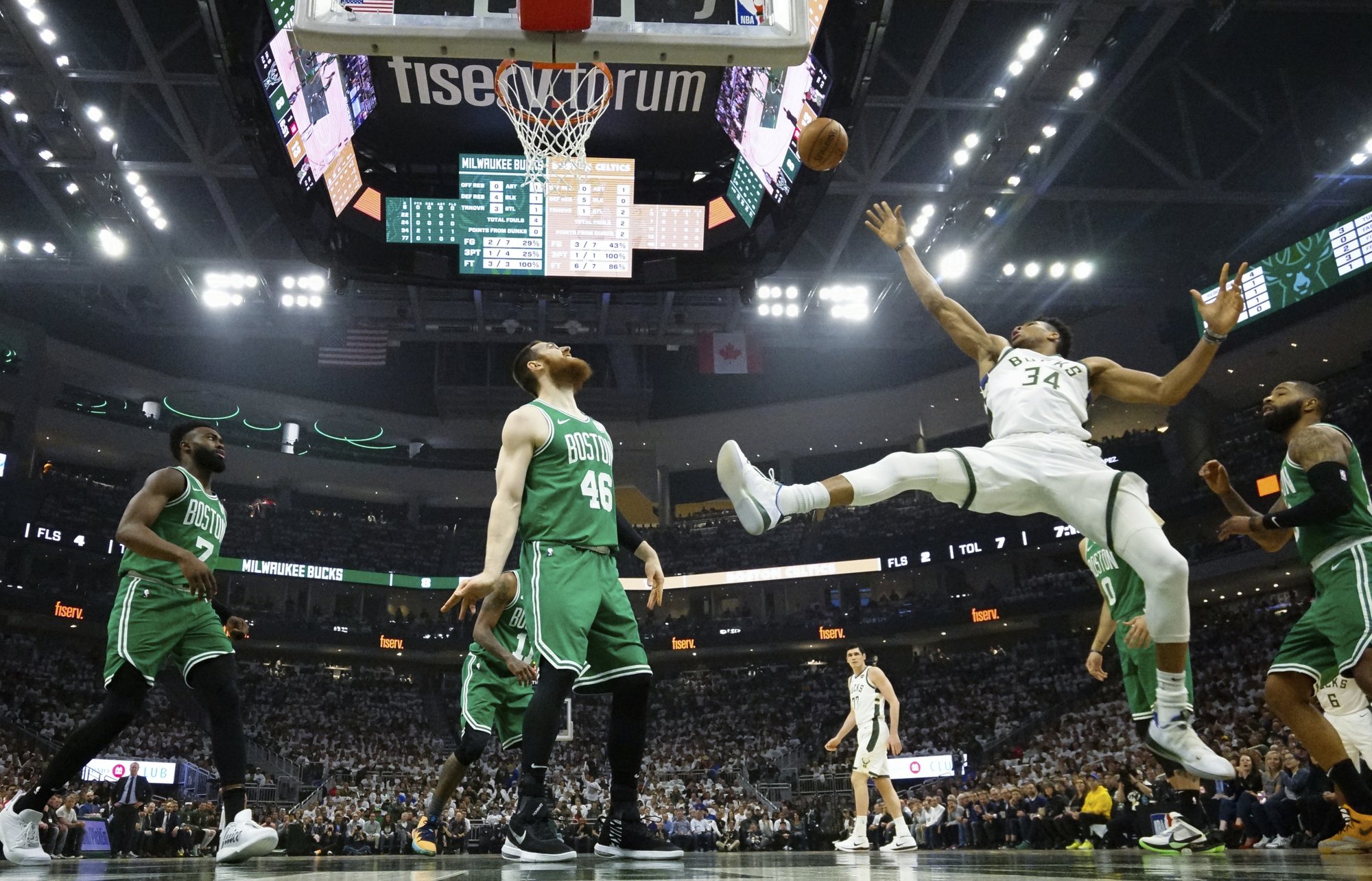 The Milwaukee Bucks hit the road tonight to play Eastern Conference rival, the Boston Celtics.
---
Listen on WKTY. Coverage begins at 6 p.m. on 96.7 FM / 580 AM
---
This is a different Celtics team — a Kyrie Irving-less team — that was handled by Milwaukee in five games in last season's playoffs.
The Bucks are led by reigning MVP, Giannis Antetokounmpo. The 24-year-old leads the team averaging 24.3 points, 13.3 rebounds and nine assists.
Celtics newcomer Kemba Walker leads the team averaging 22 points.