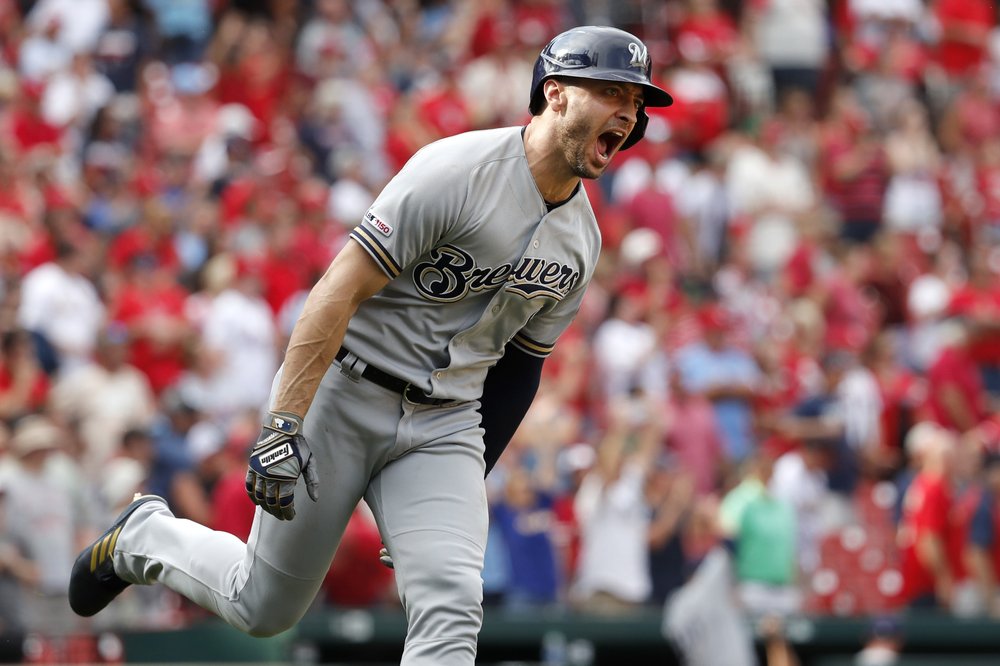 There are six games left in the season for the Milwaukee Brewers and the playoffs are almost inevitable.
Where, however, is entirely up in the air. The St. Louis Cardinals have a 3.5 game lead on the Brewers for the Central Division.
Milwaukee is a half game behind the Washington Nationals for the top wild card spot, and the Brewers are four games up on the Chicago Cubs and five up on the New York Mets to clinch the final wild card spot.
The Brewers, winners of 15 of their last 17 games, open a three-game series tonight at the Cincinnati Reds, before three more on the road at the Colorado Rockies.
The Cubs are at death's door, having lost six consecutive games heading into tonight's first of three at the Pittsburgh Pirates. Then, they face the Cardinals for three to wrap up the regular season.
Before that, the Cardinals, who have won six in a row and seven of eight, play two games at the Arizona Diamondbacks.
In the N.L., the L.A. Dodgers, Atlanta Braves and Cardinals have all clinched playoff berths. Only the Cardinals haven't clinched division.