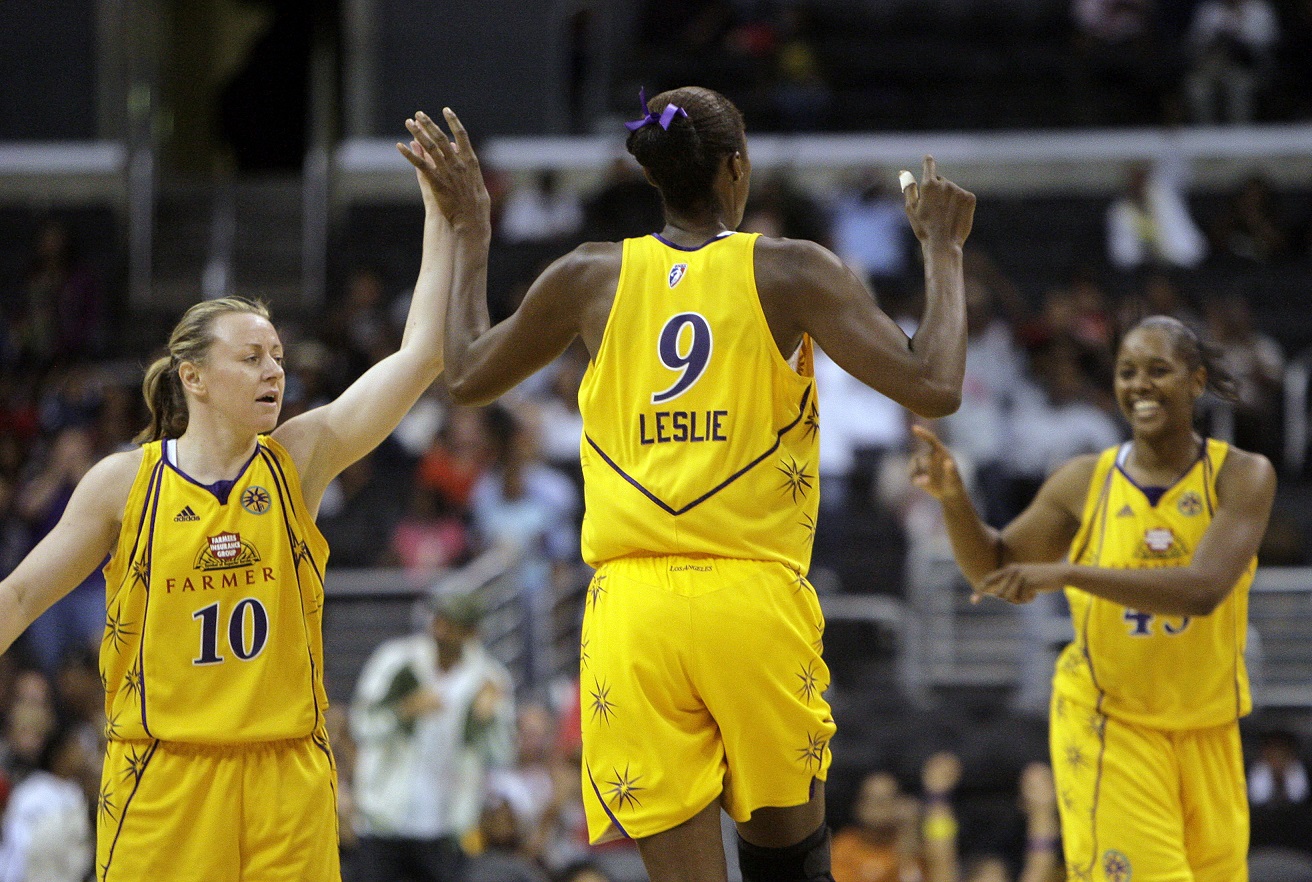 Basketball legend Lisa Leslie to speak in La Crosse
She was the first woman to ever dunk in the WNBA. Next month, Lisa Leslie could — maybe — be dunking on some area high school athletes.
What the 6-foot-5 former center will, for sure, be doing is speaking to area kids and families, telling her life story, as part of the La Crosse Area YMCA's "A Night at the Y" campaign.
"She's got such a rich story," La Crosse Area YMCA executive director Bill Soper said, "and has had her WNBA success, her college success, her Olympic success. So, we're just really excited."
This is the 10th year of the campaign, that's produced $30,000 annually to help local kids and families in need to get involved, get active. Last year alone, it helped the organization deliver $1.3 million in local Y program scholarships.
Landing the 47-year-old Leslie is a big deal for La Crosse. She's one of the most prominent female athletes ever.
"The YMCA, as a movement way back in the day, invented basketball, right?" Soper said. "We've got a lot of boys and girls to play basketball at the Y, we've got a strong summer AAU program so a really, really accomplished basketball player made sense to us.
"I mean, Lisa, certainly, if you look at who we've had in, Lisa is the most successful and the most accomplished of anyone we've had in."
Other speakers as part of the "A Night at the Y" have included former UNLV star and Boston Celtic, Chris Herren — who was at death's door because of drug addictions — Green Bay Packers second-year safety, last year, Josh Jones — who battled hyperthyroidism — and Jeff Bauman, who lost his legs during the Boston Marathon bombing.
Before Leslie speaks Oct. 30 in the Cargill Room at the Waterfront in downtown La Crosse, Soper said she will meet with area basketball teams that afternoon to tell her story — and maybe show how she managed to average 17.3 points and 9.1 rebounds over her 12-year career.
"I hope she'll dunk," Soper joked. "No, I don't know. She could could come out and dominate noon basketball at the Y."
Soon, Leslie, a mother of two, will be will be the first woman honored with a statue outside the Staples Center — the Los Angeles Lakers arena, where statues of Erving "Magic" Johnson, Kareem Abdul-Jabbar, Jerry West, Shaquille O'Neal and other male athletes currently reside.
Leslie is a basketball Hall of Famer that could be deemed the face of the WNBA. She was the seventh pick in the WNBA's inaugural draft in 1997 and won two WNBA championships with the L.A. Sparks (2001, 2002).
She also won four Olympic gold medals for Team USA (1996, 2000, 2004, 2008).
For more information, go to the YMCA website (here) and find "special events" under programs in the pull-down menu. The "A Night at the Y" campaign should show up there by Thursday afternoon.