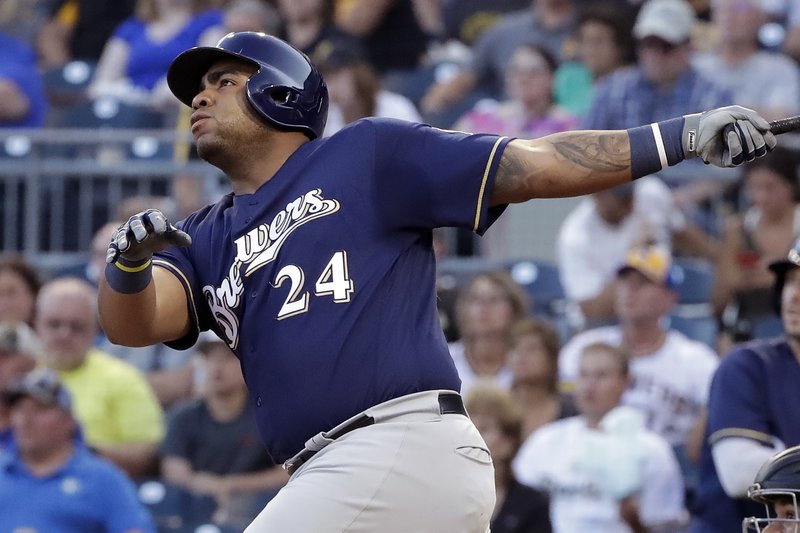 The Milwaukee Brewers may be trading Jesus Aguilar.
The Tampa Bay Rays have expressed interest in acquiring for the 29-year-old first basemen, according to MLB.com.
If the Brewers were to part with the first baseman, odds are they'd want something useful now in return, as both teams are in the playoff hunt.
Aguilar had 35 home runs and 108 RBI in leading the Brewers to a win from the World Series last season.
He's been pretty awful this year, though — hitting .206 with just five home runs through June. This month, however, he is batting .342 with three homers in 16 games.
The Brewers and Rays have made deals for first basemen in the past. Milwaukee sent Ji-Man Choi to Tampa for Brad Miller and cash.
Choi is, apparently, not working out, despite a .254 average, a .347 OBP and nine homers in 77 games.