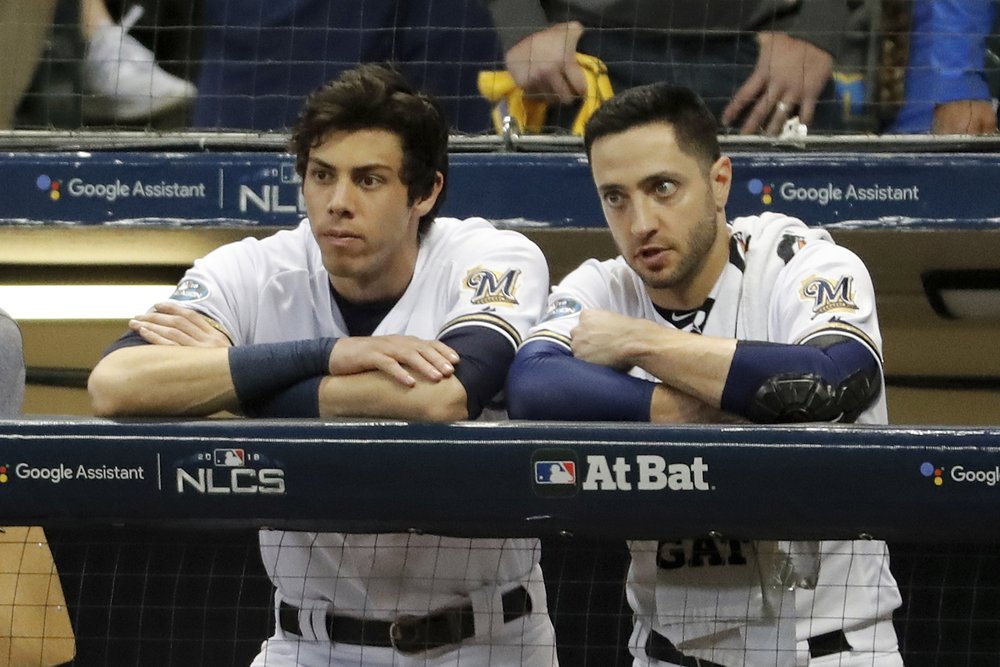 Pulled from the starting lineup Sunday because of a back strain, Christian Yelich will be sitting out today's Home Run Derby and his appearance in Tuesday's All-Star Game is also in question.
In the series finale to wrap up the first half of the Milwaukee Brewers season, manager Craig Counsell said they were at a "red line" with Yelich. He said he needed Sunday off and it was important that they don't get passed that red line.
Yelich, who leads the MLB in home runs with 31, expressed his feelings on the decision on Twitter.
The derby, which begins at 7 p.m., is set up like an eight-team playoff. Yelich had the top seed and was slated to take on Toronto Blue Jays rookie Vladimir Guerrero Jr. Oakland A's outfielder Matt Chapman will now replace Yelich.
As for the rest of All-Star week, Yelich plans on playing in that game.
"I'd still like to try and play," Yelich said. "I think I'll be able to. It's just I didn't think I was going to be able do that kind of volume of swings and what the derby demanded. If I wasn't going to be able to perform how I was supposed to and do it justice and give it the effort that it deserved, I didn't think it'd be a great idea to do it."