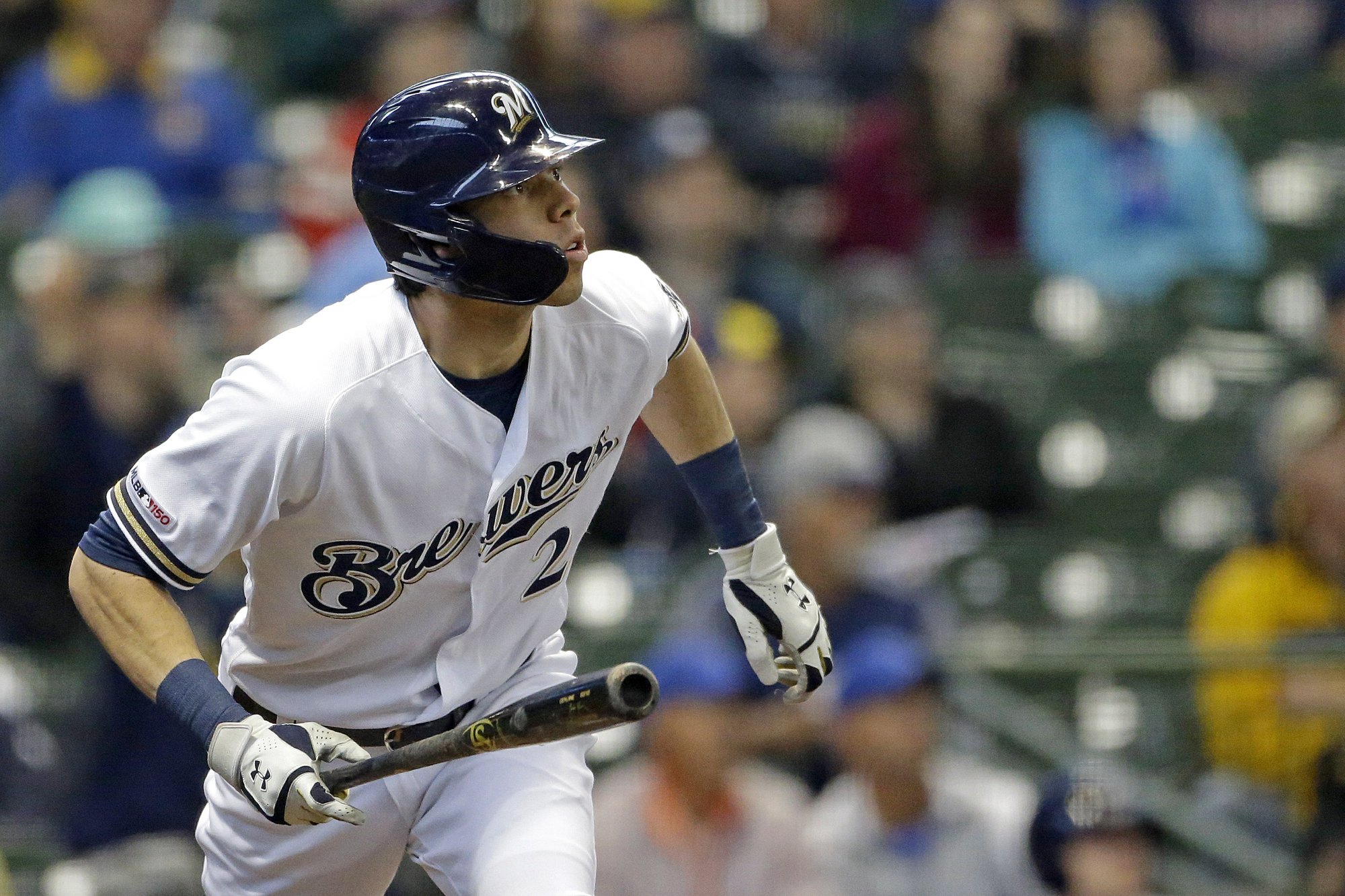 The Milwaukee Brewers begin the final stretch of their 8-game road trip tonight in San Diego and the home run leaders will be going head-to-head.
---
Coverage on WKTY begins at 8:35 p.m. Listen on 96.7 FM / 580 AM.
---
Milwaukee's Christian Yelich leads the Majors with 26 home runs, while the Padres have the No. 2 guy in Hunter Renfroe, who has 23 dingers.
It should be noted that Petco Park isn't the most homer-friendly stadium in the league.
But, Yelich is also second in the league in batting average at .343 … behind the Dodgers Cody Bellinger, who also has 23 home runs and is batting .355.
Jhoulys Chacin is back on the mound tonight after being out the past two weeks with a lower back strain … and to work out some kinks in his delivery.