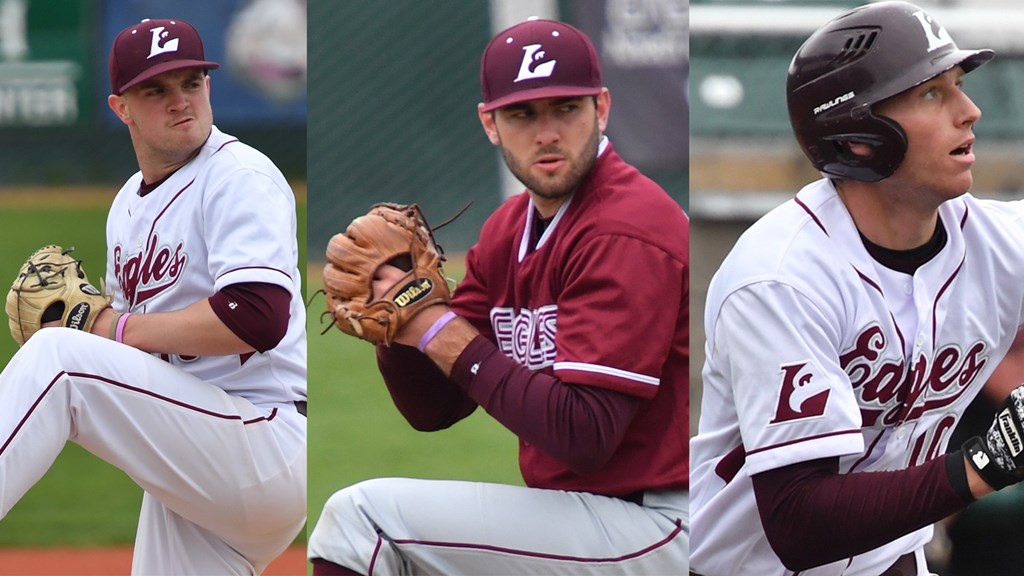 The University of Wisconsin-La Crosse's Zach Pronschinske was named the D3Baseball.com Midwest Region pitcher of the year.
The junior, who was also the WIAC pitcher of the year, finished the season 5-2 with a 1.99 ERA. He has 72 strikeouts in 58.2 innings and held opponents to a .195 batting average.
Two teammates were also named to third team, all-Midwest Region — junior right-hander Connor Cook and designated hitter Carson Youngquist were voted to the third team.
Pronschinske recorded at least 12 strikeouts in his last four starts, including a career-high 13 in a 2-1 victory over nationally-ranked UW-Whitewater on April 29.
He went 9.0 innings against the Warhawks, allowing six hits, a run and a walk while striking out 13.
Youngquist hit .385 and finished second for UW-L in home runs (5) and RBI (33) He had at least one hit in 30 games, including in 22 of the last 25 games this season.
Cook finished 6-1 on the season with a 3.67 ERA. He led UW-L in wins and held opponents to a .236 batting average.
He threw UW-L's seventh no-hitter in school history, a 4-1 victory over No. 1-ranked Concordia University on April 18, allowing a walk while striking out eight.
UW-L finished 28-15 overall and 19-5 in the WIAC this season under 15-year head coach Chris Schwarz.
PHOTO ABOVE: Connor Cook, Zach Pronschinske, Carson Youngquist