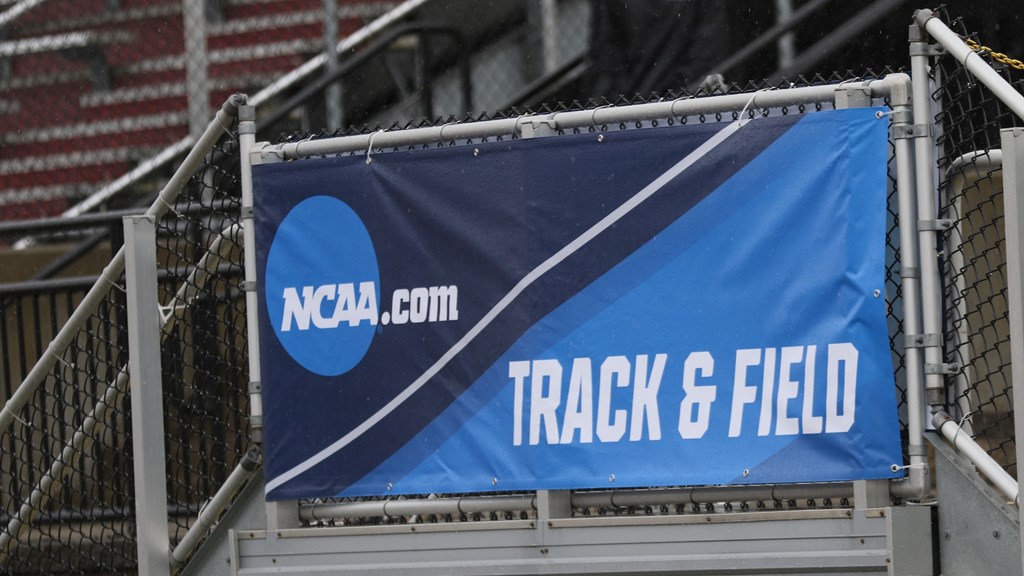 Geneva, Ohio — Competing at the Division III track and field National Championships, the UW-La Crosse men are sending multiple relays and athletes onto Saturday's finals.
UWL's 400 and 1,600-meter relays both advanced to Saturday's final. Troy DeBruin, Seth Holden, James Hoesley and Justin Kotarak advanced in the 400 relay with the fourth-fastest time (40.98) while Collin Meyer, Will Seeser, Joshua Desorcy and Jake Sullivan advanced in the 1,600 relay with the fifth-fastest time (3:13.32).
Charlie Handrick advanced to the final in the 400 hurdles, placing sixth (52.94) in the preliminaries.
Zachary Shoemaker-Allen advanced to finals in the 3,000 steeplechase with a 10th-place finish (9:15.65) in the prelims.
In finals, UW-L's Samuel Sadowski finished 11th (23-feet, 4-inches) in the long jump Thursday while Thomas Schultz was 15th (31:59.57) in the 10,000-meter run.
Also in prelims, Joshua Schraeder did not advance in the 1,500-meter run after placing 15th (4:01.70) in the prelims.
For the women, nobody advanced from prelims.
In finals, the Eagles' Rachel Zastrow tied for 12th (12-3.5) and Hannah Posick tied for 16th (11-11.75) in the pole vault, while Skye Digman finished 21st (121-9) in the discus throw.
UWL's Hannah Beilke placed 15th (37:21.78) in the 10,000-meter run.
In preliminaries for the women, the Eagles' 400 and 1,600 relays failed to advance. The 400-meter relay of Alli Hampton, Kelly Aldrich, Payton Siehr and Savannah Rygiewicz finished 11th (48.04) in the prelims while Emma Lawrence, Katie Banie, Emma Platzbecker and Mara Schroeder finished 10th (3:50.88).
Rygiewicz did not advance to Saturday's 200 dash final after placing 16th (25.42) in the preliminaries on Thursday. Lawrence placed 17th (1:04.13) in the 400-meter hurdles preliminaries, but failed to advance to Saturday's final.
UW-L qualifiers – Remaining schedule
Friday
WOMEN
1 p.m. – Skye Digman and Brianna Schyvinck – Shot Put
2:45 p.m. – Savannah Rygiewicz – 100-Meter Dash Preliminaries
MEN
2:15 p.m. – Joshua Desorcy – 400-Meter Dash Preliminaries
2:45 p.m. – Josh Koenecke – 100-Meter Dash Preliminaries
Saturday
WOMEN
12:30 p.m. – Savannah Rygiewicz – 100-Meter Dash Finals
12:45 p.m. – Tess Miller and Betsy Schreier – Triple Jump
MEN
10 a.m. – Jacob Teunas – Triple Jump
10:45 a.m. – Zachary Shoemaker-Allen – 3,000-Meter Steeplechase Finals
11:15 a.m. – Troy DeBruin, Seth Holden, James Hoesley, Justin Kotarak – 4×100-Meter Relay Finals
12:20 p.m. – Joshua Desorcy – 400-Meter Dash Finals
12:40 p.m. – Josh Koenecke – 100-Meter Dash Finals
12:45 p.m. – Justin Donkin, Andrew Jarrett, Christian Morzinski – Hammer Throw
1:25 p.m. – Charlie Handrick – 400-Meter Hurdles Finals
3 p.m. – Collin Meyer, Will Seeser, Joshua Desorcy, Jake Sullivan – 4×400-Meter Relay Finals