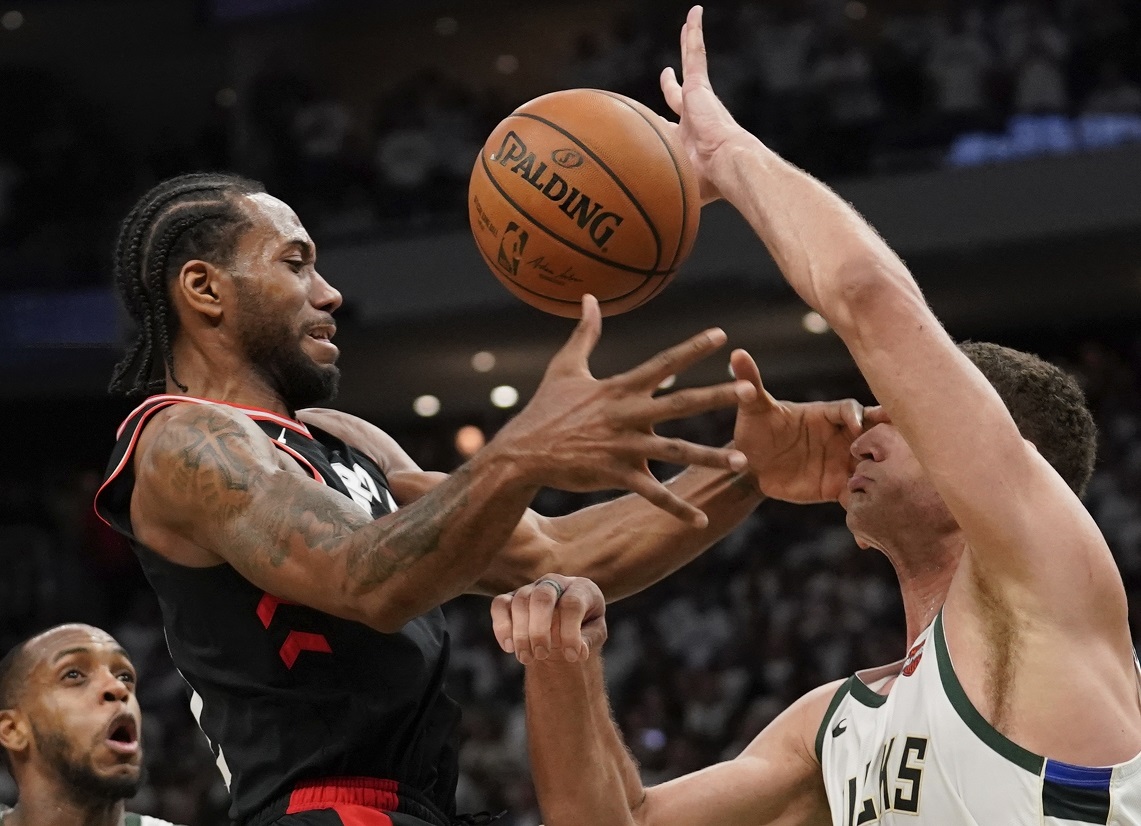 Some quick observations from the Milwaukee Bucks 108-100 win over the Toronto Raptors in Game 1 of the Eastern Conference Finals.
BUCKS — Brook Lopez
• The Bucks were down 83-76 to start fourth quarter.
• Milwaukee went on 8-0 run to open the frame, started by 27- and 29-foot 3-pointers from Brook Lopez.
• With 2:20 left in game, the Bucks were down 100-99 when Khris Middleton found Lopez for a dunk and the lead.
• Ten seconds later, Giannis Antetokounmpo found Lopez for his third 3-pointer of the fourth quarter, putting the Bucks up 104-100. They never trailed again.
• Lopez was 3-for-5 from deep in the fourth. He was 1-for-6 before that.
• For his career, Lopez has averaged 6.9 rebounds per game.
• This season, the 31-year-old averaged 4.9.
• Wednesday, he had 11 rebounds — four in the fourth quarter (or one below his season average).
• Lopez had four blocks. Two of those … well, read below.
RAPTORS — Kawhi Leonard
• Kawhi Leonard was, again, terrible from the field, going 10-for-26.
• Heading into this series, he was averaging 31.8 points on 53.9% shooting.
• For the season, he was averaging 26.6 points on 49.6% shooting.
• Against Milwaukee this regular season, he averaged 22 points on 42.6% shooting.
• Last night, similar, as he scored 31 on 38.5% shooting.
• In the fourth quarter, he was 0-for-3 — two of those shots blocked by Lopez. The other, a missed 28-footer. He did go 2-for-2 from the free-throw line.
• In fact, Kyle Lowry was the only Raptor to hit a field goal in the fourth. The rest of the team was 0-for-15.