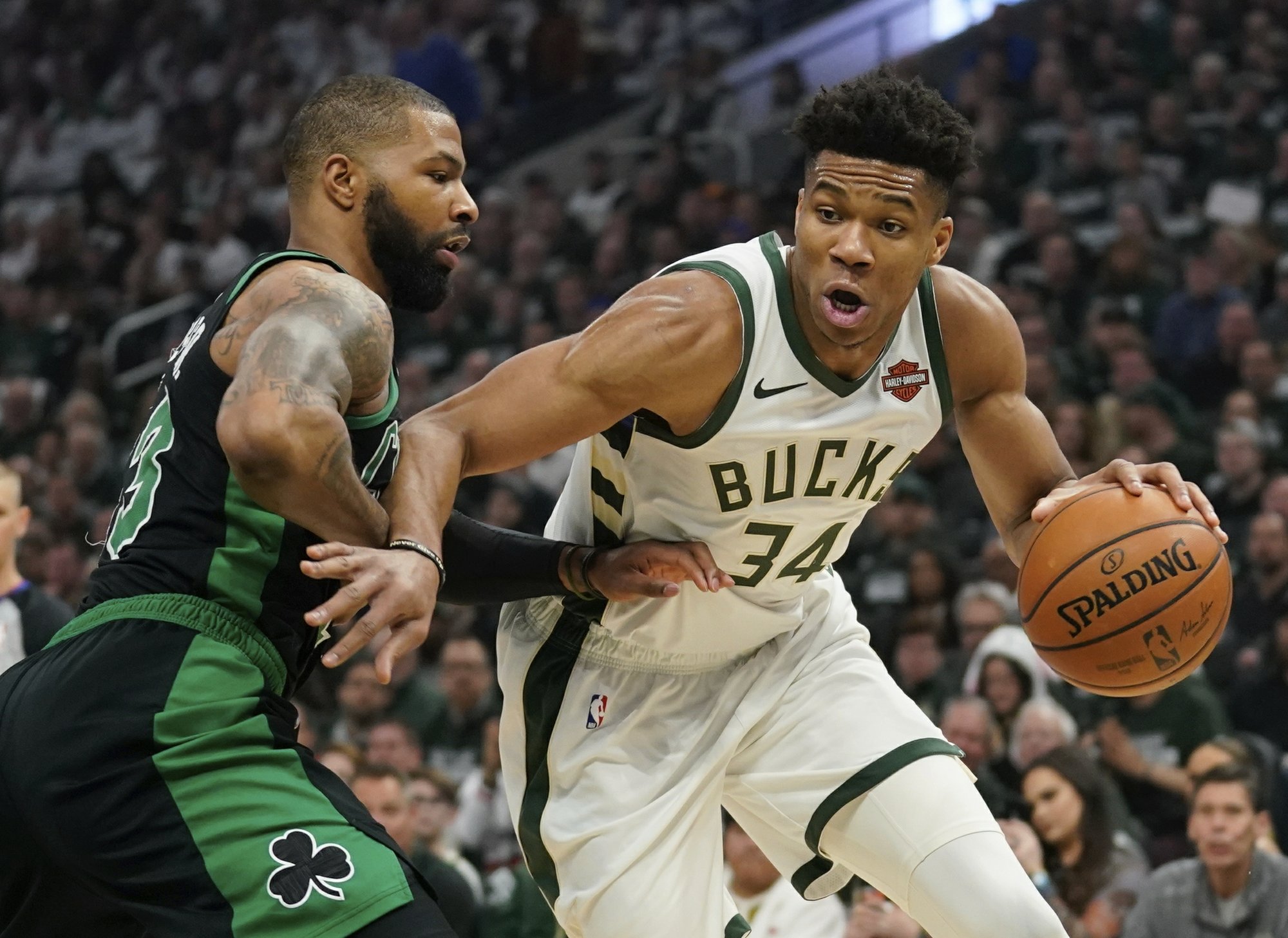 The Milwaukee Bucks look to close out the second-round series with the Boston Celtics on Wednesday, and get back to the Eastern Conference Finals for the first time since 2001.
It was that year that the "Big Three" was Glenn "Big Dog" Robinson, Sam Cassell and Ray Allen.
---
Coverage for the Bucks-Celtics matchup at Fiserv Forum begins at 6:30 p.m. on WKTY 96.7 FM / 580 AM.
---
The Bucks lost that year in seven games to Allen Iverson's Philadelphia 76ers in a controversial series that sprung many a conspiracy theory about the small market Bucks playing the L.A. Lakers in the NBA Finals.
This postseason could be different.
Milwaukee has, perhaps, the most popular player in the league, and he just keeps getting better game-to-game, making adjustments to how teams try and stop him.
Giannis Antetokounmpo is averaging 30.5 points, 11.5 rebounds, 4.5 assists and 1.5 blocks and 1.5 steals in the series.
The 24-year-old is shooting 52.5 percent from the field, which is down, significantly, from his 57.8 percent shooting in the regular season. That difference is otherwise known as "playoff basketball."
Speaking of "down significantly," that could also be used to measure Boston guard Kyrie Irving's performance in the series.
After dominating Game 1 — a Celtics win in Milwaukee — Irving is shooting just 30.6 percent from the field, and 20 percent from beyond the arc, averaging 20.3 points the last three games.
After Monday's loss, Irving was not worried about his shooting.
"Who cares?" Irving said. "I'm a basketball player. Prepare the right way. Like I said, it's a little different when your rhythm is challenged every play down. You're being picked up full court. They're doing things to test you."
Irving even made the case that he's the victim and should get the ball more, after going 7-for-22 from the field and 1 of 7 from deep on Monday. He did have 10 assists and four turnovers.
"The expectations on me are going to be sky-high," he said. "I try to utilize their aggression against them and still put my teammates in a great position while still being aggressive. I'm trying to do it all. For me, the 22 shots? I should have shot 30. I'm that great of a shooter."
Irving could likely go off again in Game 5, like he did when he scored 26 points on 12-of-21 shooting in Game 1, with 11 assists, seven rebounds and four turnovers.