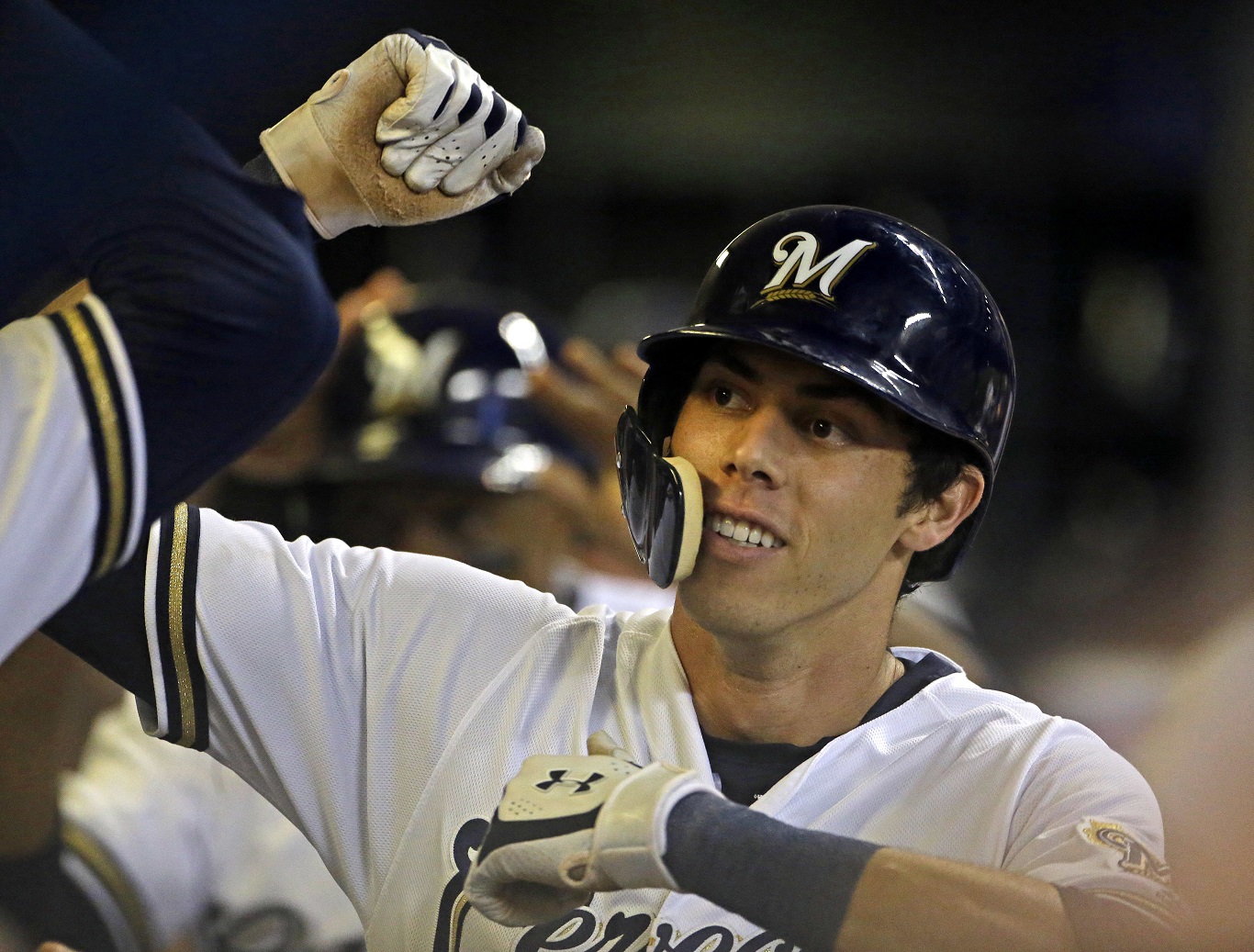 He missed the last three games, but Christian Yelich could be back tonight at Miller Park.
Don't hold your breath.
Yelich — wait for it — "took some swings," Thursday morning before a noon game against the Colorado Rockies, as he continues to recover from lower back discomfort.
Brewers manager Craig Counsell said they'd ramp up Yelich's intensity but didn't sound optimistic he'd play.
"I'm still hopeful for the weekend," Counsell said, "but I don't know if that means (Friday) yet."
Counsell did say there was a chance Yelich would be seen on the field for pregame warmups, though, if that's any consolation.
The Brewers get another somewhat familiar foe in the New York Mets. A week ago, they took 2 of 3 in New York. Milwaukee has played 33 games this season (17-16) but has played just seven teams.
The Brewers had an excuse two games ago, when the Colorado Rockies put up 11 runs, as Milwaukee starter Chase Anderson was a last-minute scratch and the team burned through six pitchers out of the bullpen.
The woes continued yesterday, after starter Freddy Peralta gave up 9 runs in four innings, and the Brewers had to go back to the bullpen, as Colorado put up another 11 runs and split a four-game series.
Brewers pitching has the worst ERA (5.20), has given up the most hits (288), is tied for the most walks (with Atlanta at 132) and has the second-worst batting average against (.258) among NL teams so far this season.
This is Game 5 of a 10-game home stand at Miller Park.
Listen to Bob Uecker and the crew on WIZM 92.3 FM / 1410 AM. Coverage begins at 6:35 p.m. The Milwaukee Bucks will be on WKTY 96.7 FM / 580 AM, at 6:30 p.m..