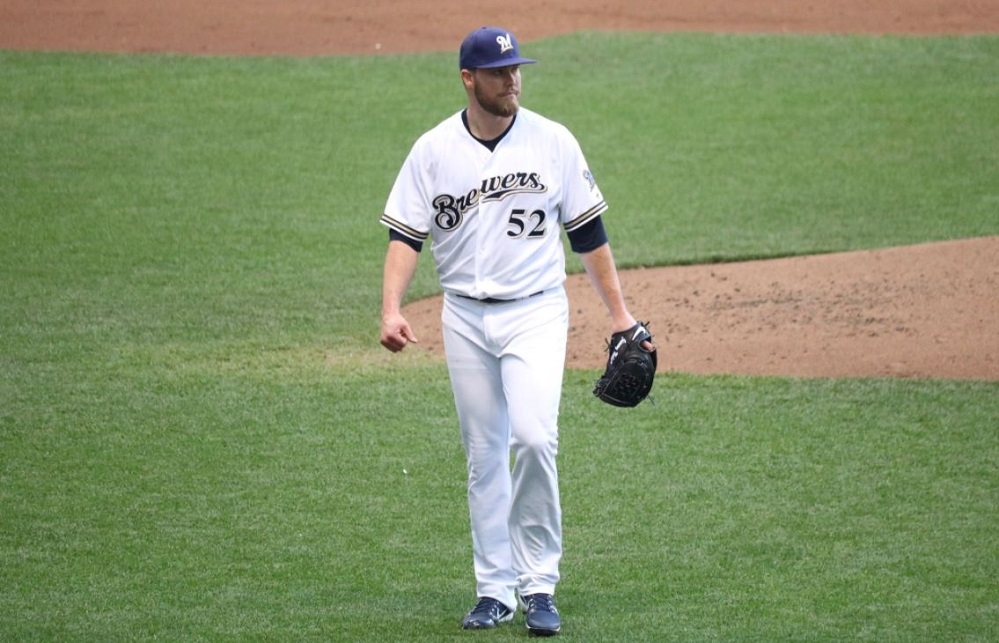 In the past two games against the St. Louis Cardinals, the Milwaukee Brewers have teed off with seven home runs.
Travis Shaw hit two on Tuesday. Unfortunately for Milwaukee, it came in another loss.
The Brewers lost 4-3 at St. Louis and have now lost six of seven, falling to 13-12 on the season, after a torrid 7-1 start.
The problem with the long ball for Milwaukee — the Brewers are second in the Majors with 47 homers, while Seattle is first (56) — is that nobody is on base. All seven home runs the past two games have been solo shots, and the Brewers have only had three other hits in that span.
While getting players on base is one problem, the other is keeping the other team from scoring.
Milwaukee has a negative-11 run differential and has given up the second most runs in the National League (132). The New York Mets have given up 134.
In the AL, the Baltimore Orioles lead the Majors in runs against (162) while the World Series champion Boston Red Sox are second (142).
There might be a fix to the Brewers latter problem, but it would cost some money. Left-handed starter, 31-year-old Dallas Keuchel and 30-year-old closer Craig Kimbrel are still free agents.
Josh Hader has proved, the last three games, that he's no longer untouchable. In those three contests, Hader has given up a home run in each inning pitched. His ERA went from 0.00 to 3.75. It is worth noting, Hader did strike out the side in all three of those one-inning outings.
Of course, getting him some help in the bullpen would be beneficial, though blowing big money on a closer is rarely a good idea.
And signing Keuchel could be as risky, considering his pitching style.
The Brewers have recently expressed interest in getting Gio Gonzalez back, after he was cut by the NY Yankees on Monday. They'll also play out how both Jimmy Nelson (pictured above) and Chase Anderson work out.
The 31-year-old Anderson gave up just one hit and one walk, while striking out five in five innings of shutout ball in the Brewers' lone win its past seven games (5-0 vs. the LA Dodgers on Saturday).
As for Nelson, he's set to go on a rehab assignment soon.
The 29-year-old missed all of last season because of a shoulder injury caused from diving back to first base after getting a hit of all things (time for the NL to have a DH, am I right?).
Nelson did that against the Cubs on Sept. 8, 2017, and he was pitching a gem, too — five innings, seven strikeouts, four hits, one walk, no runs. Nelson, in 2017, struck out 199 in 175.1 innings with a 3.49 ERA.
So, don't expect the Brewers to break open the piggy bank anytime soon on some 30-year-old pitchers, when they have two with potential already on the roster.
There is, after all, 137 games to go.