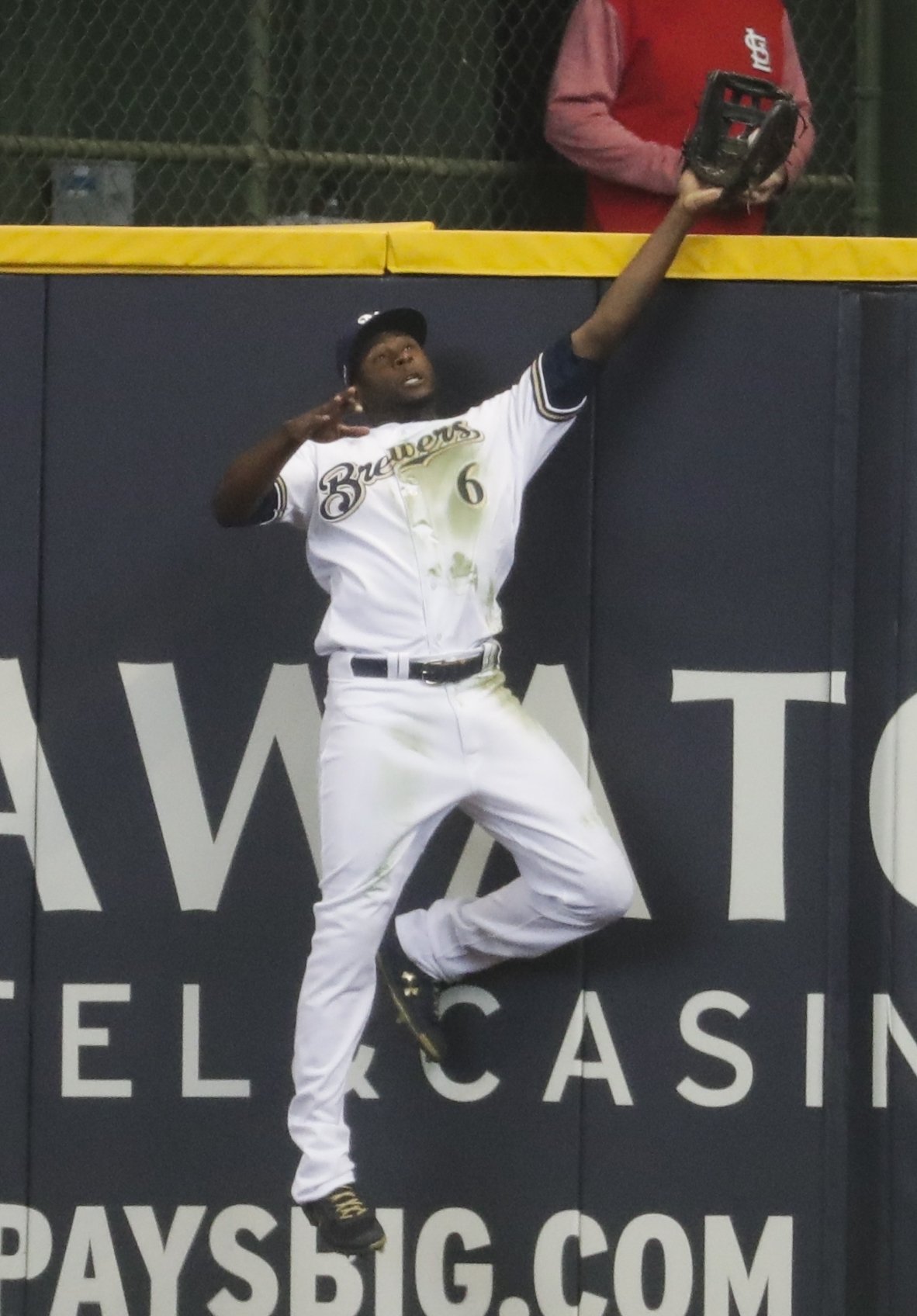 The last time the Milwaukee Brewers and St. Louis Cardinals met, it was a memorable series to open this MLB season.
Lorenzo Cain saved the opener, robbing a home run with two outs in the ninth.
Christian Yelich opened the four-game series with home runs in each of the games, tying an MLB record for homers to open a season.
Josh Hader had a couple saves, including striking out the side in nine pitches.
And, to top things off, Yelich won the final game with a game-winning hit, scoring Cain, as the Brewers took three of four.
The Brewers host St. Louis for another three-game series. Listen to Bob Uecker and the Crew on WKTY 96.7 FM / 580 AM beginning at 6:05 p.m.
St. Louis Cardinals (9-6, second in the NL Central) vs. Milwaukee Brewers (10-6, first in the NL Central)
PITCHING PROBABLES: Cardinals: Dakota Hudson (0-1, 2.79 ERA) Brewers: Freddy Peralta (1-0, 6.91 ERA)
LINE: Brewers favored by 1 1/2 runs; over/under is 9 1/2 runs
BOTTOM LINE: Milwaukee hosts St. Louis to begin a three-game series.
The Brewers went 40-37 in division games in 2018. Milwaukee hit .252 as a team with 3.0 extra base hits per game and 252 total doubles last year.
The Cardinals went 41-35 in division play in 2018. St. Louis hit .249 as a team with 2.9 extra base hits per game and 9 total triples last season. The Brewers won the season series 3-1 in 2018.