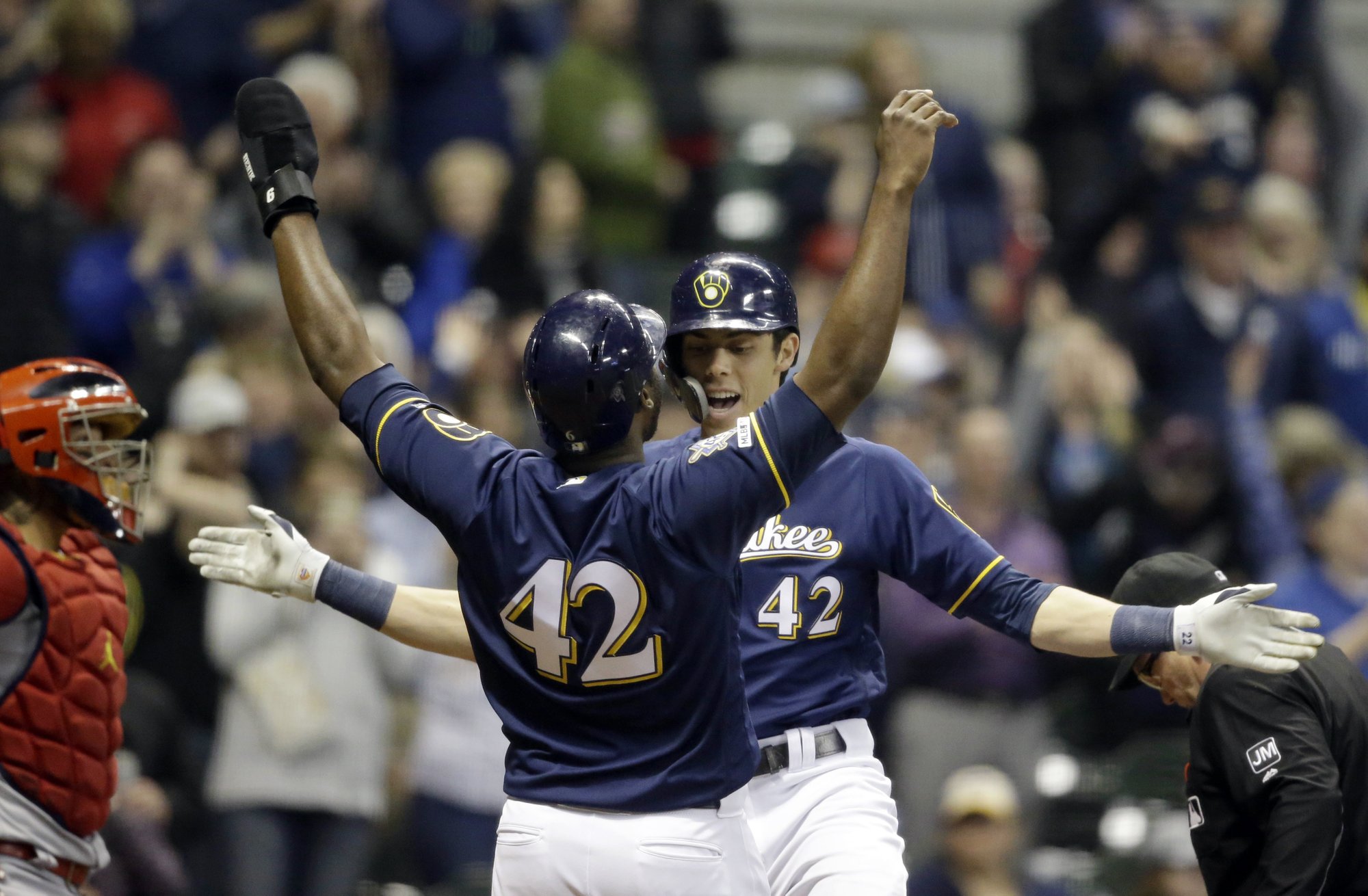 The last time the Milwaukee Brewers played the St. Louis Cardinals was to open this MLB season.
All Christian Yelich did was hit homers in each of the first four games, tying an MLB record.
Monday, he went 3-for-4 with three home runs and seven RBI, as the Brewers beat St. Louis 10-7.