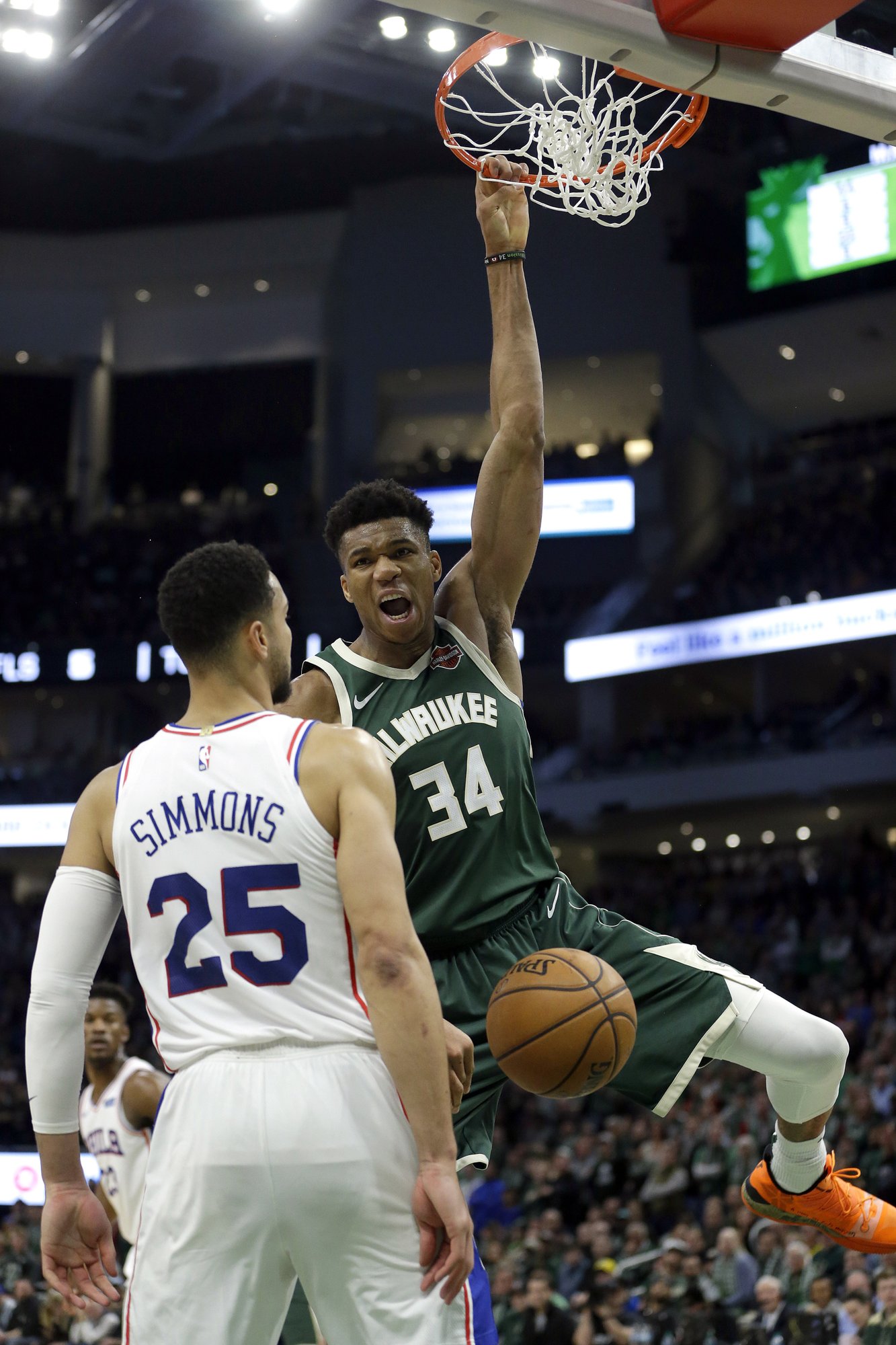 In his latest podcast, Shaquille O'Neal had high praise for Giannis Antetokounmpo.
Shaq had already handed the "Superman" nickname to the 24-year-old forward. Now, he's adding to it.
"He's better and that's why I gave up my Superman title to him," O'Neal said. "He doesn't just come and show up and expect people to say, 'Hey, I do this. I do that. I'm the next one.'
"This kid actually works and he's earned it. He's deserved it and he's earned my respect, so I'm giving it to him. To answer all the questions: You're right, the kid is better than me at 24."
Of course, O'Neal had some excuses for Antetokounmpo's rise, as compared to himself, because the Buck has "more opportunities to showcase more."
"I was a post player and the only thing I was allowed to showcase was my (interior) domination," O'Neal continued. "But he's running the floor. I did that early (in my career). I stopped doing that because I stopped getting the ball when I ran the floor, so I turned into a half-court dominant player."
Antetokounmpo is averaging career highs in points (27.4), rebounds (12.5), and assists (5.9) and is likely to be the MVP.
The Bucks hold the league's best record at 58-20 and are closing in on home-court advantage throughout the NBA playoffs.