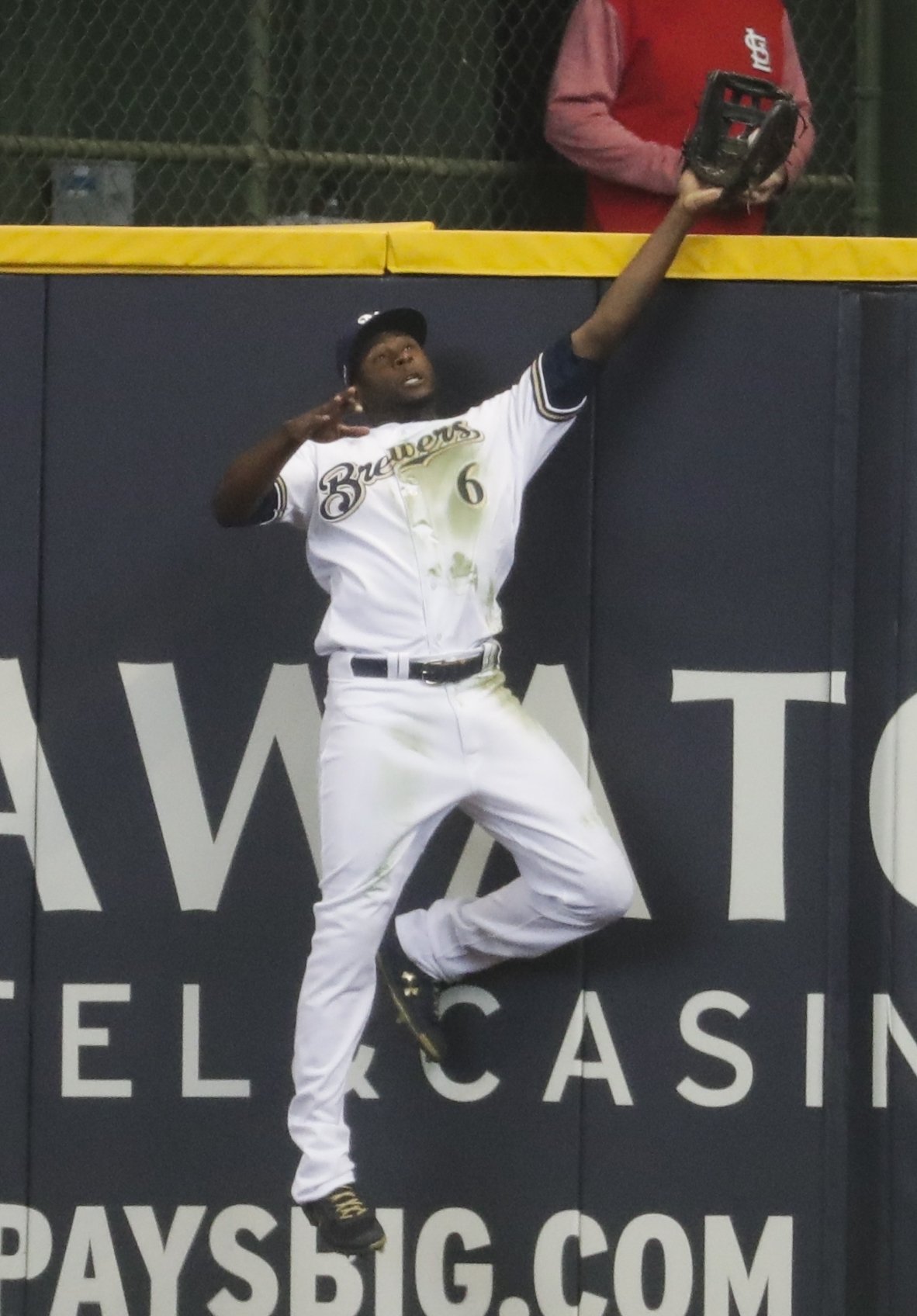 The reigning NL MVP picked up right where he left off last season and Lorenzo Cain saved the day.
With two outs in the bottom of the ninth, Cain robbed Jose Martinez of the tying home run, as the Milwaukee Brewers held of the St. Louis Cardinals 5-4 at Miller Park. It subsequently also gave Josh Hader the save.
Christian Yelich nailed a three-run home run on the first pitch he saw in the third inning, while teammates Mike Moutsakas and starter Jhoulys Chacin also homered for Milwaukee. Chacin got the win, striking out seven in 5.1 innings, while giving up three hits, three walks and three earned runs.
St. Louis scored three runs in the second inning. The Brewers got all those back, to go up 4-3, in the next frame thanks to Yelich.
Chacin was the only Brewer with two hits. He also gave up two home run — both to Kolten Wong.
Miles Mikolas got the loss, giving up five earned on five hits. He struck out three and walked one.