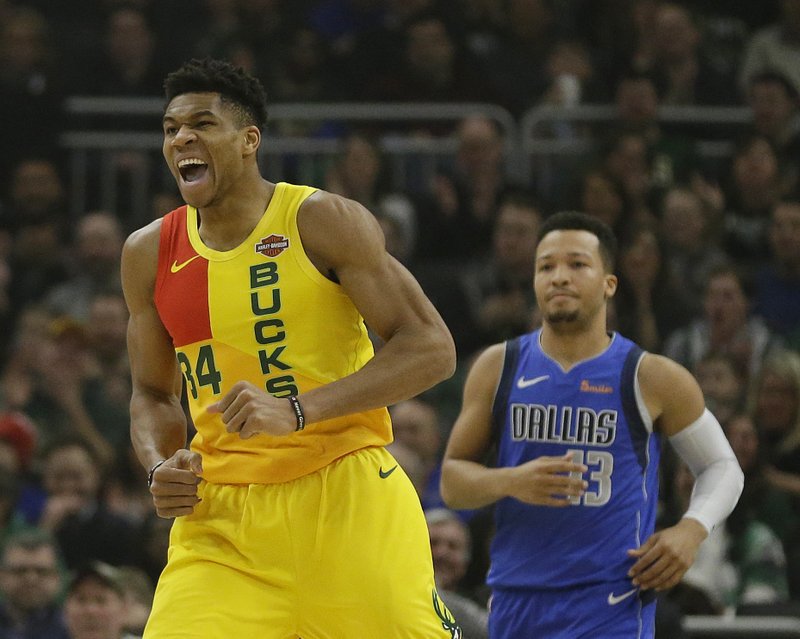 Giannis back, Mirotic out for Milwaukee tonight at Bulls on WKTY; Bucks owner Lasry fined for comments on Davis
The Milwaukee Bucks newest addition will not suit up tonight against the team that drafted him back in 2014.
Nikola Mirotic is out tonight against the Chicago Bulls with a calf injury. The move, however, is just precautionary. He did participate in this afternoon's shootaround.
Giannis Antetokounmpo, however, should play, after sitting out on Saturday against the Magic with a knee injury. The Greek Freak is no longer listed on the injury report.
Coverage for the Bucks-Bulls begins at 6:30 p.m. on WKYT 96.7 FM / 580 AM.
With Antetokounmpo's return, that should provide an interesting matchup between he and Lauri Markkanen.
In four games this month, the second-year 7-footer is averaging 27 points on 56 percent shooting and 12 rebounds.
Of course, that's what Antetokounmpo has been doing all season. The 24-year-old also averaging 27 points on 58 percent shooting. He leads the league in points at the rim.
He's also averaging 12 rebounds, 6 assists and a combined 3 blocks and steals.
In other Bucks news, co-owner Marc Lasry was fined $25,000 for his comments regarding New Orleans Pelicans forward Anthony Davis.
Davis, who requested to be traded from the Pelicans, listed Milwaukee as a preferred landing spot on his revised list of teams he would like to play for.
Lasry's made comments to Sporting News in favor of Davis' interest in coming to Milwaukee.
"I saw that report, and I think it's great," Lasry told Sporting News. "It's a little bit of what we want. We want players to come and play in Milwaukee. And part of it is, when you're winning and you're setting a standard for excellence, people see that. People want to win."
He continued: "We hope it would be players like Anthony Davis and others who want to come to Milwaukee."
Those comments, however harmless they looked, violated league tampering rules that prohibit team representatives from commenting on other team's players, especially in an effort to openly and publicly recruit.