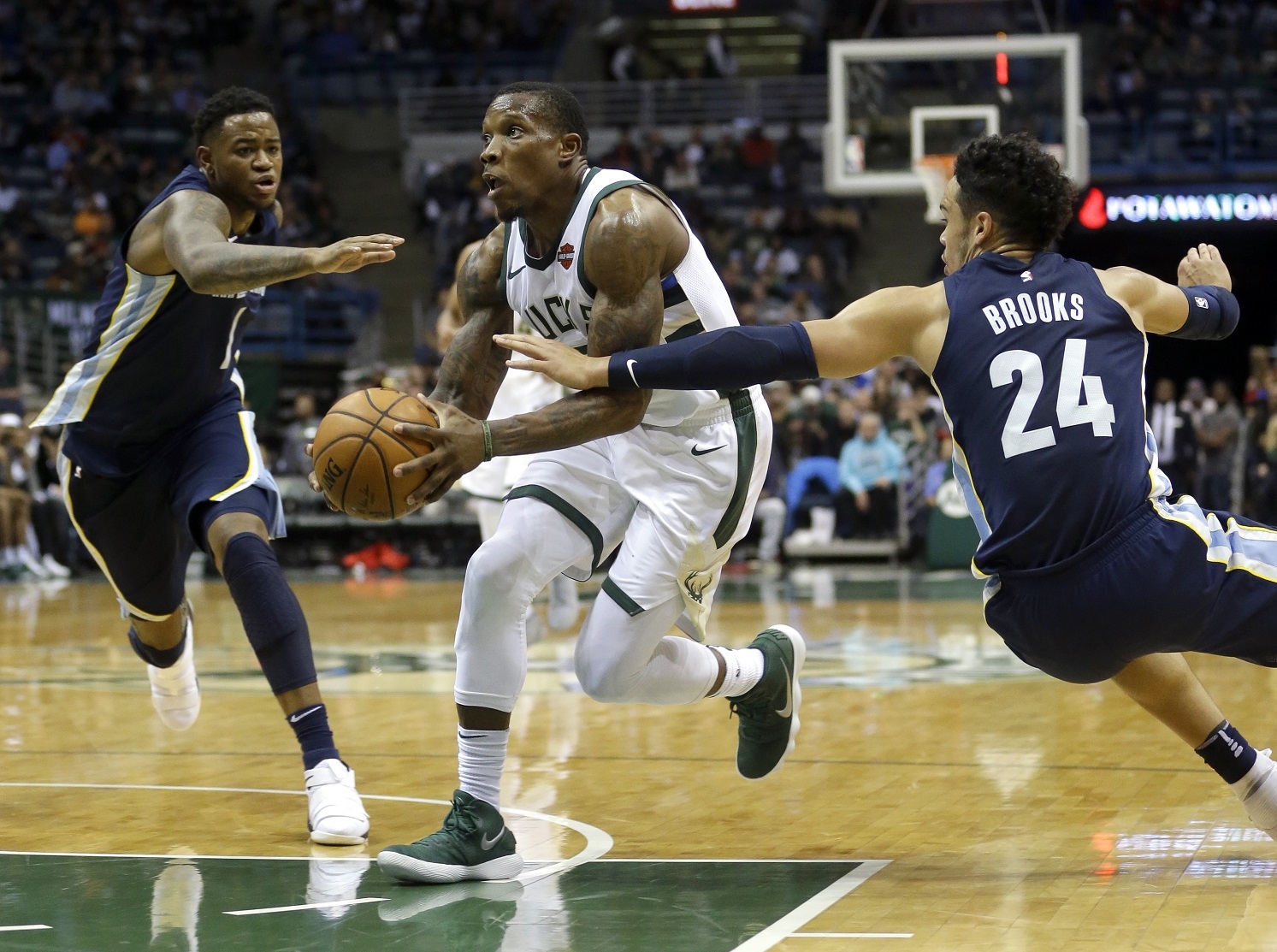 With two days left before the trade deadline rumors swirl all over the NBA, including with the team with the best record.
The Milwaukee Bucks are in a very unique situation, having the NBA's best record, one of the three best players in the league in Giannis Antetokounmpo and, next to him in the starting lineup, four guys who will all be free agents this offseason.
If Milwaukee was in a different situation, rather than running atop the NBA utilizing a lot of its roster with great chemistry, it might figure to be major players in this trade deadline.
Eric Bledsoe, Malcolm Brogdon, Brook Lopez and Khris Middleton could all be gone next season. Bledsoe and Lopez are unrestricted free agents. Middleton will opt out of his player option. And teams may offer something the Bucks won't want to match for Brogdon, a restricted free-agent.
Some NBA executives don't recall a team ever having four starters hit free agency at once.
The Bucks traded a 2021 first-round and second-round picks, John Henson and Matthew Dellavedova just to free up some salary to possibly re-sign those four.
Of that group, Bledsoe has been the name to come up the most in trade rumors but nothing substantial.
The move more likely to happen by the Bucks is adding a piece by, perhaps, trading reserve center Thon Maker, who has expressed interest being moved because of playing time.
At 7 p.m. Wednesday, Milwaukee hosts the Washington Wizards. It can be heard on WKTY 96.7 FM / 580 AM.