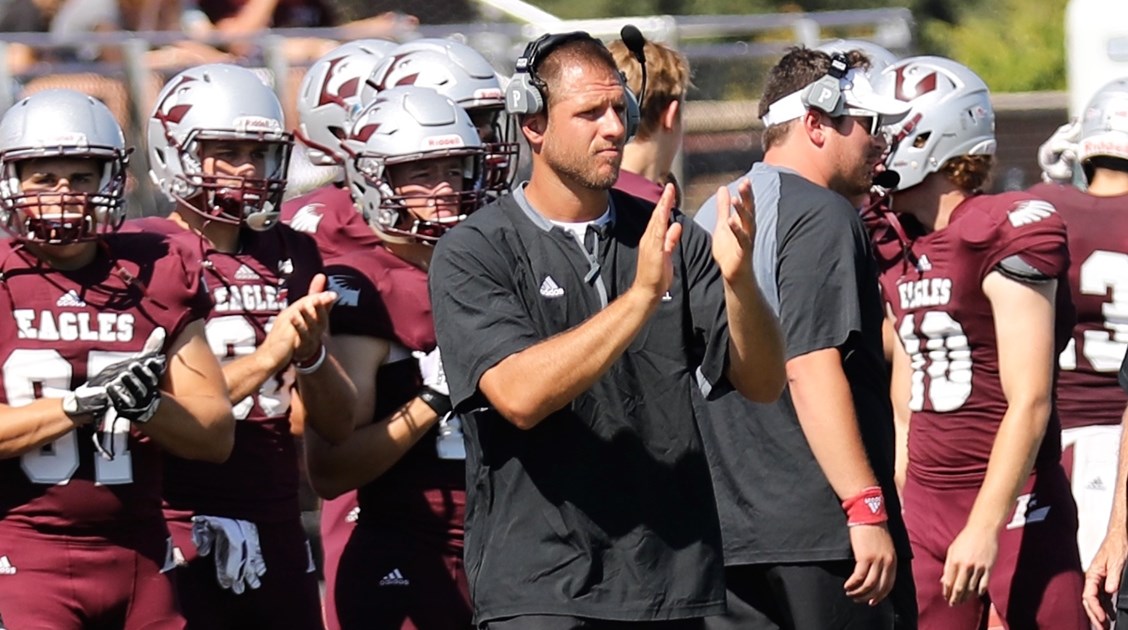 The University of Wisconsin-La Crosse football team promoted Isaac Fruechte to new offensive coordinator Thursday.
Fruechte is a Caledonia High School graduate who won two state titles before going on to play three seasons at the University of Minnesota.
From there, he was signed as an undrafted free agent for the Vikings. He was on the practice squad for a season and on the active roster before being cut and re-signed to the Detroit Lions practice squad.
Fruechte was co-offensive coordinator last year after the departure of Luke Bengston. Before that, he was wide receivers coach.