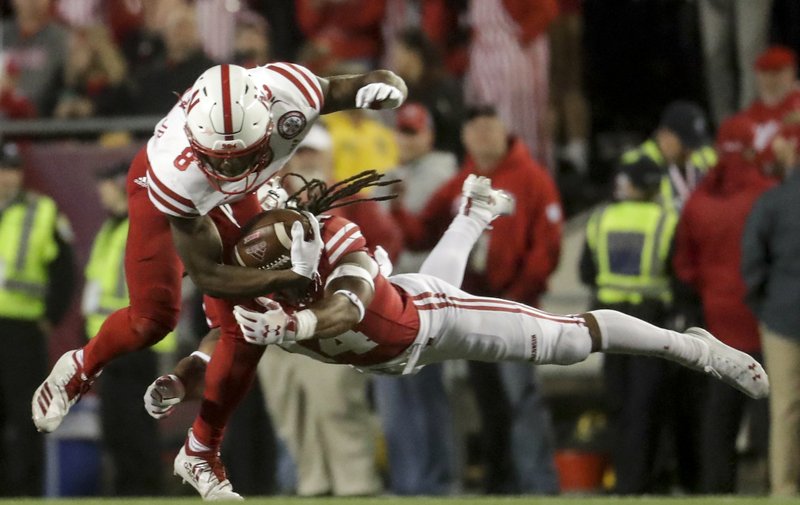 MADISON, Wis. (AP) — Add Wisconsin safety D'Cota Dixon to the growing list of injuries in the secondary for No. 15 Wisconsin.
Dixon had his right foot in a protective boot on Monday after getting hurt late in last week's 41-24 victory over Nebraska.
The senior said the boot was just a precaution after landing on the foot the wrong way. He wasn't listed on the first injury report ahead of this week's showdown at No. 12 Michigan on Saturday night.
"I expect to play but you're never 100 percent during the season … No one is," said Dixon. He is tied for third on the team with 25 tackles.
A young secondary that was banged up at cornerback position going into the Nebraska game took even more. Freshman cornerback Deron Harrell left with a head injury in the second quarter, and he is listed as questionable along with cornerbacks Travian Blaylock (right leg) and Caesar Williams (left leg).
Freshman safety Scott Nelson was ejected for targeting, meaning he will miss the first half of the game at Michigan.
"Any time you lose a guy, it's tough because you need everybody,′ Dixon said. "There's nothing good about it. But it gives other guys an opportunity to rise up to the challenge."
Wisconsin coach Paul Chryst said Monday that backup sophomore safety Eric Burrell will start in Nelson's place.
"That certainly affects us defensively," Chryst said.
Freshmen cornerbacks Rachad Wildgoose and Donte Burton could also see an increased playing time in what figures to be a rowdy road environment at the Big House.
Notes: Also listed as questionable for the Michigan game are ILB Griffin Grady (right leg), DE Isaiahh Loudermilk (left leg), RB Bradrick Shaw (left leg) and OLB Andrew Van Ginkel (right leg). . The Badgers are 15-1 in road games under Chryst, including 10 straight.