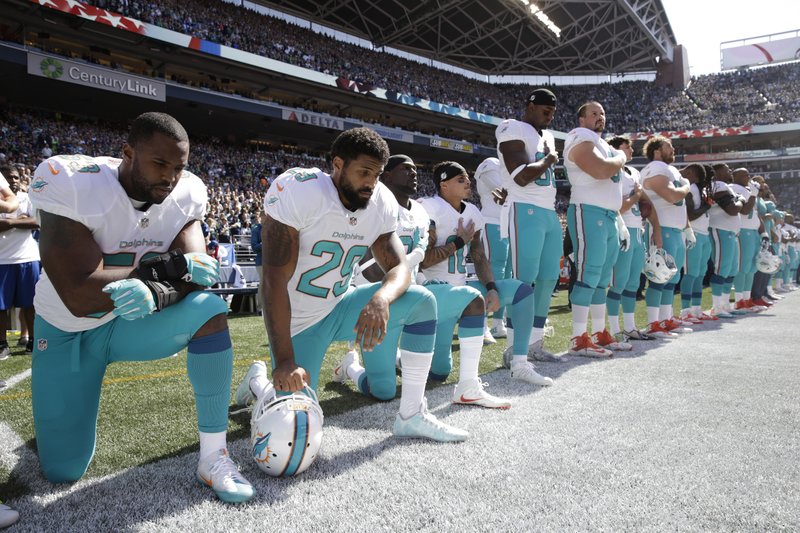 Miami Dolphins owner Stephen Ross says he hadn't decided whether to actually discipline players who protest during the national anthem when he formally told the team that the demonstrations could be punishable.
Ross said in a statement Friday that the one-sentence reference to "Proper Anthem Conduct" in the team's official discipline policy was merely a placeholder as the organization tried to comply with league rules.
The team's policy was obtained Thursday and listed anthem conduct under behavior that could be found "detrimental to the club." The NFL and NFL Players Association said in a joint statement Thursday night that they planned to pause enforcement on league anthem rules while working out a resolution acceptable to players, team owners and the league.
Discord over how players should protest social injustice has put the sport at a difficult crossroads, revealing deep divisions in football itself much like those throughout the United States.
A person familiar with league protocol told The Associated Press on Friday that NFL teams were not required to create any anthem policies when they submitted their annual discipline notices to the league and players. The person spoke on condition of anonymity because details of anthem discussions between the league and players union are private.